Aluminum Bi-Fold Doors
Balham
Market-Leading Aluminium Bi-Fold Doors, Balham
Aluminium bi-fold doors are a contemporary, stylish and cutting-edge way to enhance any and all Balham homes. Combining the very best in door manufacturing techniques and premium grade materials, all of our door designs have been designed to completely deliver across the board. It's never been easier to enhance your home with the very best.
The aluminium bi-fold door features and intelligent, innovative and high performance multi-panelled design. This system has been designed to intelligently fold away upon opening, which means that 90% of the door aperture remains free. You can combine this with our range of high quality threshold options for maximum accessibility.
Only the highest grade aluminium is used throughout our aluminium bi-fold door manufacturing process. Not only does this mean that you'll be enjoying premium standards, it also means that they achieve a standard of structural integrity that results in an extensive lifespan. You'll be able to enjoy quality that lasts.

Outstanding Quality
All of our aluminium bi-fold doors utilise a market-leading aluminium profile to ensure they achieve unrivalled standards of performance and design. You'll be able to bring a new addition to your home that will perform across the board, excelling in thermal efficiency, security, durability, design and aesthetic.
Impressive Security
Due to the inherent security standards of premium grade aluminium, all of our aluminium bi-fold doors achieve an outstanding level of base security. This is then enhanced with high security, multi-point locking systems that are expertly integrated into the frame to eliminate the possibility of any security weak spots.
Accredited Installer
Our FENSA, Consumer Protection Association and Checkatrade certification indicates our commitment to delivering exceptional service to all Balham homeowners. We pride ourselves on achieving exceptional standards of professionalism, reliability, efficiency, promptness and installation quality.
Thermally Efficient Aluminium Bi-Fold Doors, Balham
To bypass the poor thermal efficiency properties of aluminium, all of our modern aluminium bi-fold doors are manufactured using a thermally efficient, polyamide bridged aluminium profile that has been designed to trap in pockets of warm and notably increase the heat retention of your home. This means you could find yourself enjoying a warmer, more comfortable home.
This innovative profile allows our aluminium bi-fold doors to achieve an impressive EPC rating, which is then enhanced with high performance EDPM weather gaskets and weather brushes to ensure your home is protected from even the most adverse British weather. You won't have to worry about draughts of water ingress.
As these doors are designed to increase the heat retention of your home, you raise the potential for decreased heating bills and a lowered carbon footprint throughout the year. Our aluminium bi-fold doors will continue to bring value to your home long after they are installed, allowing them to be an exceptional home improvement solution.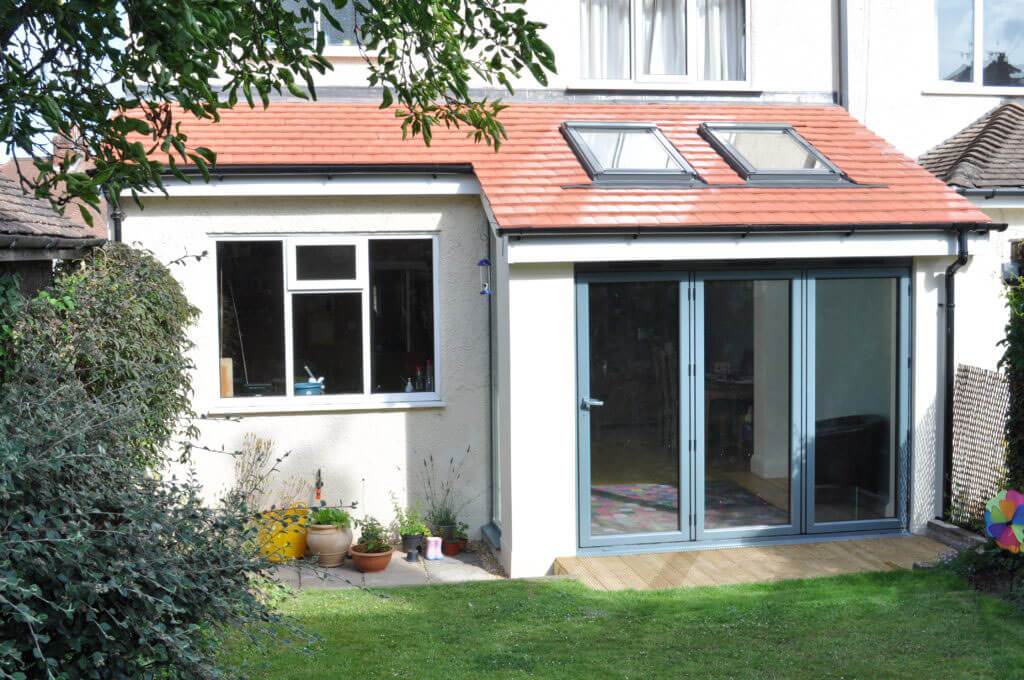 ---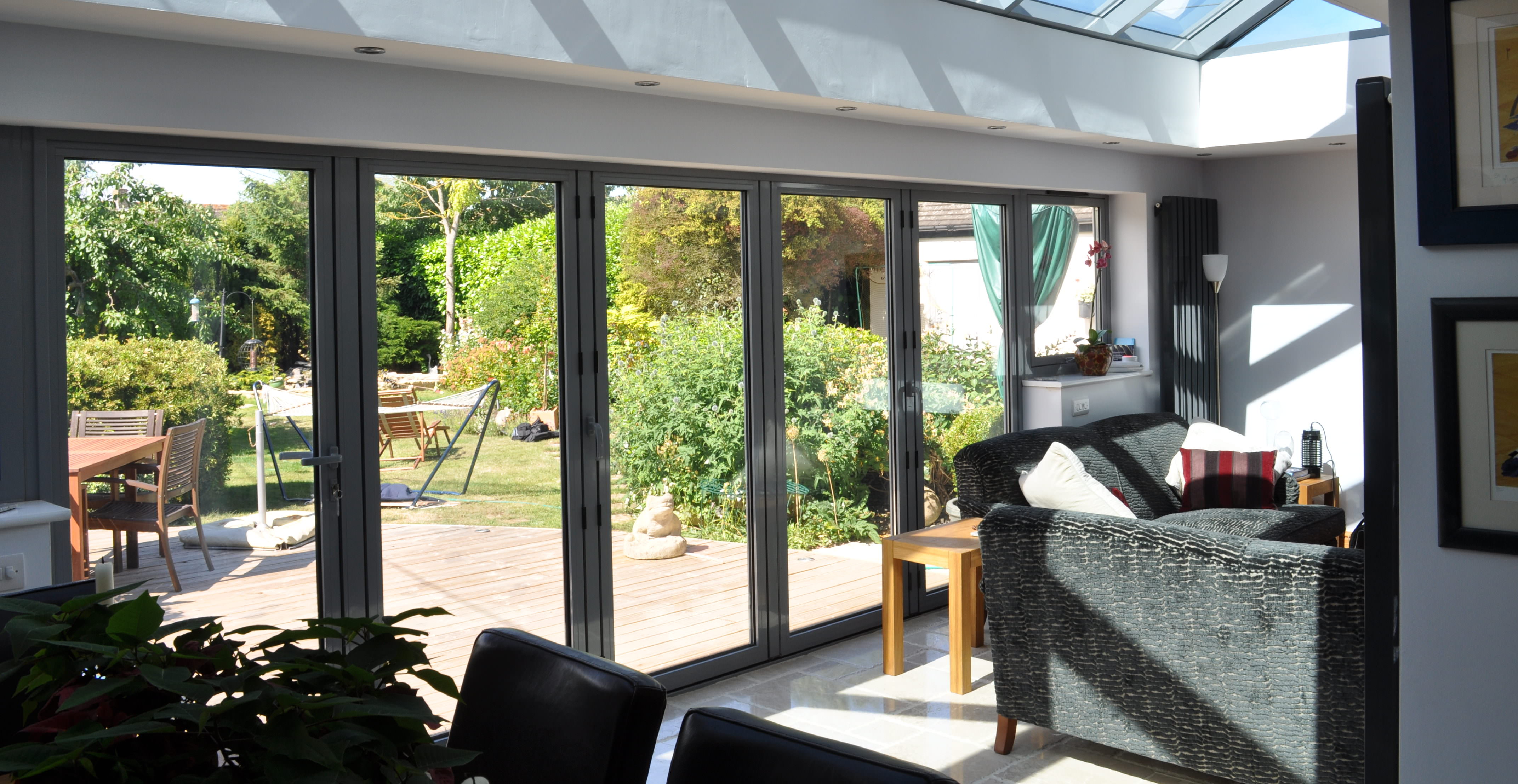 Customisable and Easy to Use Aluminium Bi-Fold Doors, Balham
The aluminium bi-fold doors that we offer can be customised to suit your home and personal tastes. This includes a range of hardware options, opening styles, panel counts, glazing choices and opening configurations. You'll be able to tailor your doors to operate and appear in a way that will seamlessly complement your home.
You can also choose from a wide range of high quality colours, which are applied with a durable coating that ensures they maintain their fullness and richness over many years. If you are looking for more of a traditional finish, then our woodgrain foils will enable you to capture the look of wooden doors without any of the out of date problems.
We install a high performance, multi-wheeled rolling system into all of our bi-fold doors to ensure they always operate smoothly and easily. You'll be able to open your new doors simply and easily every time. This stands true even after extensive use or exposure to the elements. You won't have to settle for anything less for your home.
Aluminium Bi-Fold Doors Prices, Balham
We are happy to offer premium products at outstanding prices, which means you'll be able to enhance your home with the very best doors on the market in an affordable and accessible way. We want you to enjoy the best.
Visit our online quoting engine today to get a free, competitive price that has been tailored to your exact specifications. Simply follow the step by step process to get an aluminium bi-fold door cost that has been tailored to you.
If you have any questions or queries in regards to our aluminium bi-fold doors, you can get in touch with us via our online contact form. A member of our team will be more than happy to help you to get the ball rolling.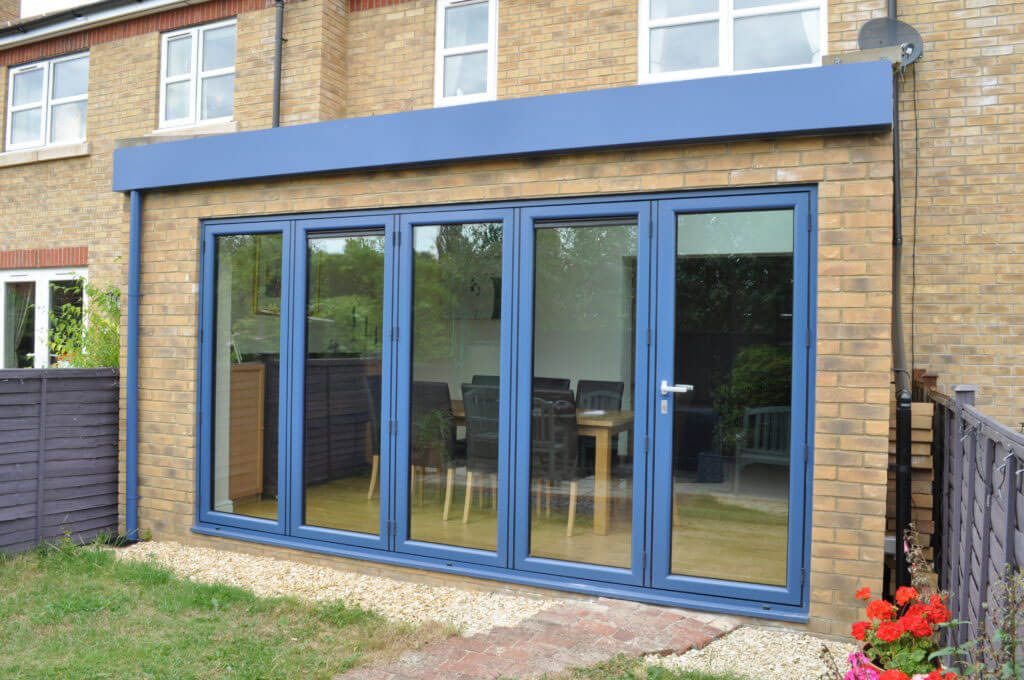 "Excellent workmanship and product. The glass to the door also changed easily as the picture we chose was different to what arrived."
- Customer in Brentford
"Excellent fitting and workmanship of new sash windows. Would recommend.``
- Customer in Sutton
"Very satisfied with service from start to finish, from initial quote to final installation."
- Customer in Surbiton
"Fantastic service, very impressed. The guys know their stuff, prompt, polite, clean, exceptional service. Great value for money. Very pleased."
- Customer in London
"Excellent company, honest, competitively priced and high standard workmanship and aftercare."
- Customer in Feltham