Aluminium Bi Fold Doors Sutton
Bespoke aluminium bi-fold doors for supply and fit.
About Our Aluminium Bi Fold Doors
Aluminium bi-fold doors are the pinnacle of home improvements, the ultimate sliding door. Designed to maximise the security and energy efficiency of your London home. Aluminium doors first became popular in the commercial industry, namely for shop and restaurant owners who favour the structural resilience and lack of upkeep needed to maintain functionality and appearance.
Homeowners soon caught on to the benefits of aluminium. Throughout the last decade or so, keen eye designers have concentrated on creating aluminium bi-fold doors for all homes. Our bi-fold doors are constructed from an ultra slim profile for maximum glass coverage, a beautifully minimalistic and contemporary design. Perfect for modern and traditional Sutton homes.
For a personalised finishing touch, we offer an attractive range of RAL colours. Ensuring your aluminium bi-fold door matches the existing aesthetics of your property.
Advantages of Aluminium Bi Fold Doors
Wright Bi-Fold Co create aluminium bi-fold doors that completely transform your living space, and create a stunning entrance to your personal slice of Sutton. Our doors are designed to fold right back into themselves, taking up minimal space inside your living room. For ease of access for the disabled, elderly, prams and wheelchairs, we offer a low threshold option.
Our doors are designed to fold right back into themselves, taking up minimal space inside your living room. For ease of access for the disabled, elderly, prams and wheelchairs, we offer a low threshold option.
For the safe and effective removal of rain, our aluminium bi-fold doors have inbuilt trickle vents. This intelligent design ensures the bi-fold door is completely symmetrical, giving the impression of one glass wall.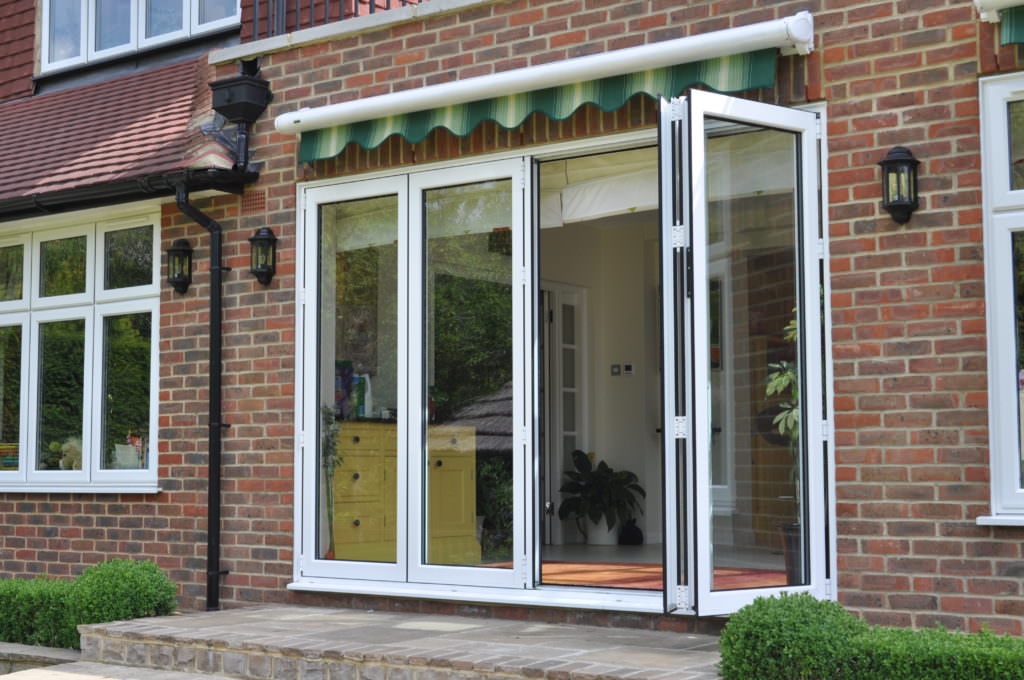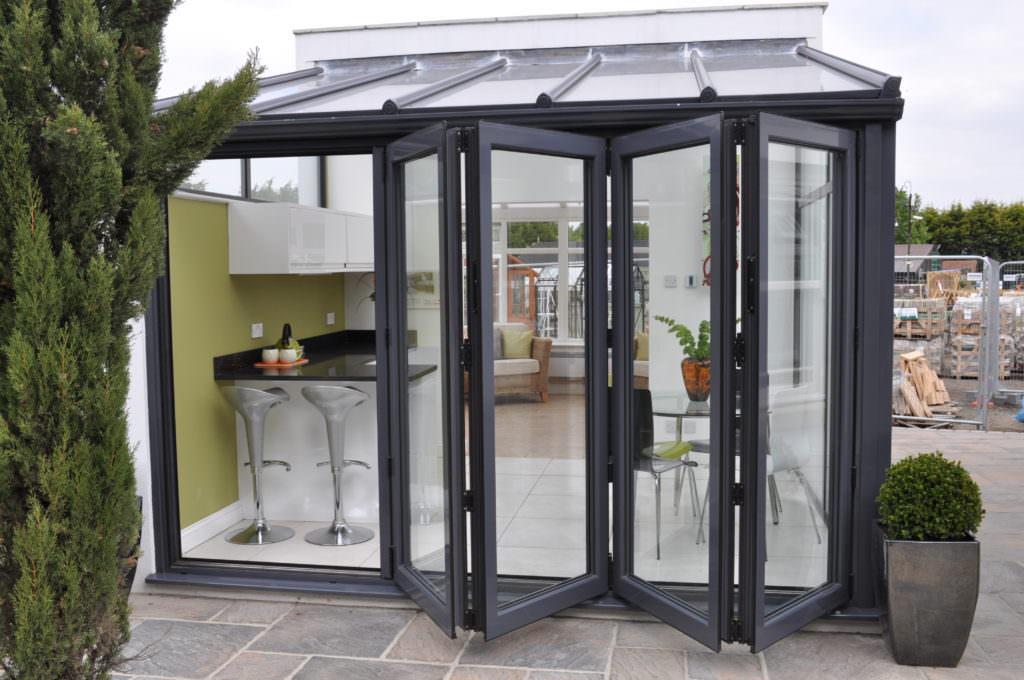 Wright Bi-Fold Co

Areas

We offer our supply and fit aluminium bi fold door service in Sutton, Croydon, Epsom, Fulham, Southfields, Putney, Wandsworth, Balham, Clapham, Chelsea, Kensington, Wimbledon, Richmond, London and West London.

Wright Bi-Fold Co are prepared to work outside of these areas, depending on the scale of the project. Please contact us today to see if we can help you with your aluminium bi fold doors.
Aluminium Bi Fold Door Security and Energy Efficiency
It is important to us that we offer aluminium bi fold doors that not only look amazing, but also increase the overall security and thermal performance of your home. Relax and have total peace of mind that our doors are constructed from high grade aluminium, multipoint locking systems and energy saving glass.
Choose if your aluminium bi fold door opens inwards or out, from the left or right, central or somewhere in between. Our designs are completely adaptable.

Standard threshold of 31mm or a low threshold option with ramps at 15mm.

For increased protection from the rain and wind, we fit EDPM rubber gaskets and weather brushes to increase weather protection.

Specially designed and strengthened stainless steel rollers. Ensuring a smooth gliding operation all year round.

Combination of hook bolt and shootbolt locks ensure maximum security, alongside strengthened aluminium.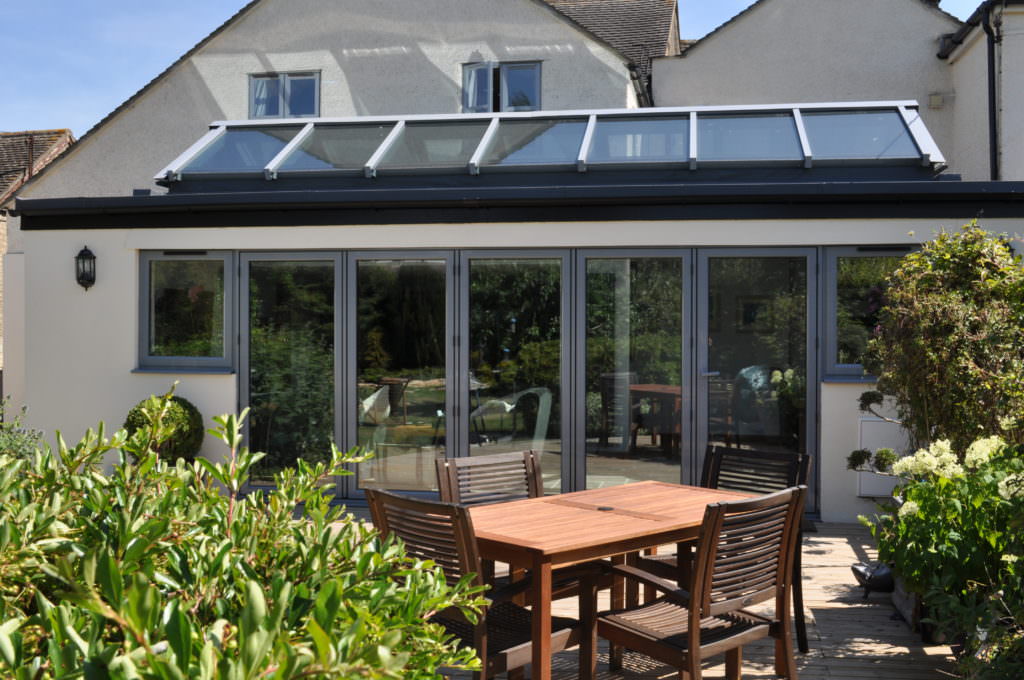 Energy Efficient Aluminium Bi-Fold Doors
All of our aluminium bi-fold doors are manufactured using a modern, multi-chambered profile that works to trap in pockets of warm air. When this factor is combined with high performance EDPM weather gaskets, you'll be able to enjoy a standard of energy efficiency that keeps you warm and comfortable throughout the colder winter months.
This is turn could also see you experiencing lower heating costs throughout the course of the year. This is made possible through a lower reliance on your central heating to keep you comfortable. With this mind, you'll also be using less energy throughout the year so you could find that your carbon footprint is also lowered as a result.
High Security Aluminium Bi-Fold Doors
We understand that feeling safe in your property is a defining factor for making it feel like home. Due to the premium grade aluminium that we use across our door designs, all of our aluminium bi-fold doors uphold and impressive level of inherent security for your complete peace of mind. This means that you can enjoy a slim frame without compromising on security.
To enhance this standard further, all of our aluminium bi-fold doors are fitted with high security multipoint locking systems to ensure that the level of security that they offer is kept consistent. These locking systems are designed with the modern homeowner in mind, maintaining the security of your home even after constant use.
Low Maintenance Aluminium Bi-Fold Doors
Unlike their timber counterparts, aluminium bi-fold doors require very little maintenance for them to maintain their smooth functionality and stunning appearance. This means that even when they are constantly exposed to the elements, they won't crack, warp or rot. They also won't need repainting or sanding, so you can enjoy lasting quality without the headaches.
Not only does this means that your doors will continue to offer easy functionality, it also means that they will prove to be a worthwhile investment for your property. With years and years of performance on offer, you can rest assured that you are bringing a better bi-fold door design to your home with Wright Bi-Fold Co.
Aluminium Bi-Fold Doors Colours
Bringing a personal touch to your home is made easy with our wide range of high quality colours. The full RAL colour range caters for all tastes and preferences, so you'll be able to enjoy bi-fold doors that perfectly match what you're after. Whether you're after a modern flair, or something more traditional, we'll be on hand to help.
Due to modern technologies, all of our colours are applied with a highly durable and high quality finish. This means that they won't fade, crack, discolour or peel over time so you can enjoy a lasting aesthetic that keeps your home looking beautiful. We also offer woodgrain finishes for those looking to enjoy the aesthetic of a timber door without any of the maintenance setbacks.
Professional Aluminium Bi-Fold Door Installation
Our team of expert installers draw upon a wealth of experience in the industry to ensure you enjoy a professional, reliable and efficient service across the board. We always strive to ensure the installation causes minimal disruption to your daily life, allowing you to enjoy market-leading standards sooner and easier.
We are also well versed in working with different property types, sizes and styles. This means that no matter what your requirements are, we'll be able to provide a solution quickly and easily. You won't have to worry about a poorly fitted door that can result in leaks, security weak spots or functionality problems later down the line.
Aluminium Bi Fold Door Prices Sutton
You can generate a free online quote for aluminium bi fold doors in just two minutes, thanks to our sophisticated price engine. Design your dream aluminium bi fold door, include any customisations, and click go.
If you have any further questions about our services or products, do not hesitate to get in touch. Our polite team members are happy to discuss products and services with you.
"Excellent workmanship and product. The glass to the door also changed easily as the picture we chose was different to what arrived."
- Customer in Brentford
"Excellent fitting and workmanship of new sash windows. Would recommend.``
- Customer in Sutton
"Very satisfied with service from start to finish, from initial quote to final installation."
- Customer in Surbiton
"Fantastic service, very impressed. The guys know their stuff, prompt, polite, clean, exceptional service. Great value for money. Very pleased."
- Customer in London
"Excellent company, honest, competitively priced and high standard workmanship and aftercare."
- Customer in Feltham