Thermally Efficient, High-Performing Aluminium Roof Lanterns
The contemporary design of our Stratus roof lanterns is simply stunning.
Aluminium Roof Lanterns Will Bring Any Room in Your Home to Life
You'll be able to let in the light when you ask The Wright Bi-Fold Door Company to install aluminium roof lanterns in your Surrey home. Our Stratus range will help you turn an unused and almost lightless room into a functional space that can be used as a study, spare bedroom or dining area. A multitude of applications is possible with our beautiful range of roof lanterns. Why not contact our team for more information and costs?
Aluminium roof lanterns can also be used to renovate an orangery or conservatory. If your extension has seen better days and is now used as a storage area, you'll be able to convert it into a bright and roomy space again by installing a Stylus roof. A range of possibilities is achievable, no matter what application you have in mind for your roof lanterns – ranging from contemporary designs through to traditional ones.
Keep Your Home, Conservatory or Extension Warm with Aluminium Roof Lanterns
Our stunning range of aluminium roof lanterns will imbue your home, conservatory or orangery with more than just outstanding aesthetics. Designed and built by Stratus – a recognised leader in its field – the lantern roofs we install for our customers in around the Sutton area deliver high-levels of performance. Your investment in brand new aluminium roof lanterns will repay itself in dividends by reducing your overheads as well.
How can the introduction of aluminium roof lanterns reduce the running costs of your home? The Stratus range offers exceptional levels of thermal efficiency that exceed equivalent systems by as much as 65%. This means your property or extension will retain heat more effectively, reducing your reliance on internal heating systems during colder weather, while efficiently capturing organically generated warmth when it's hot.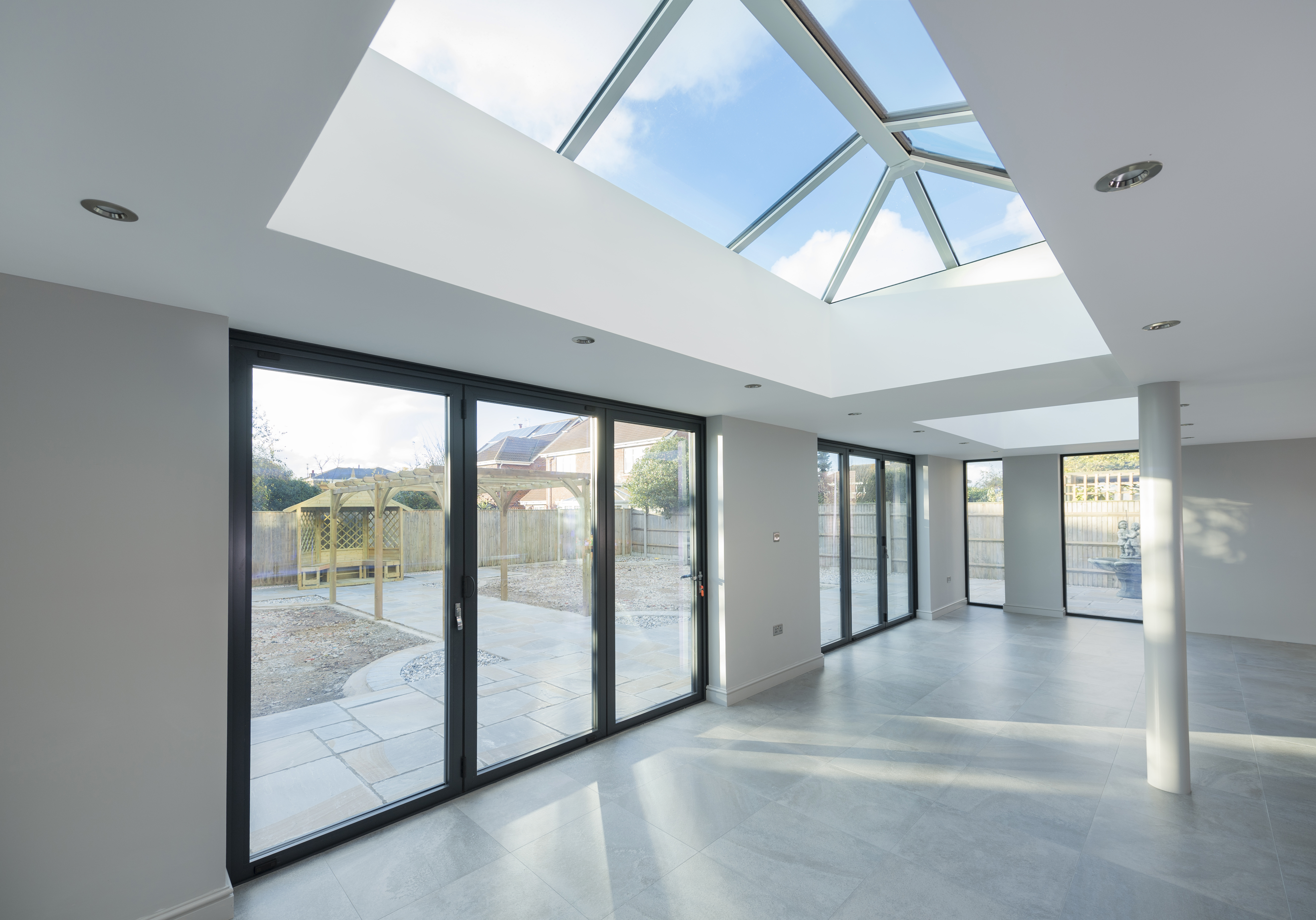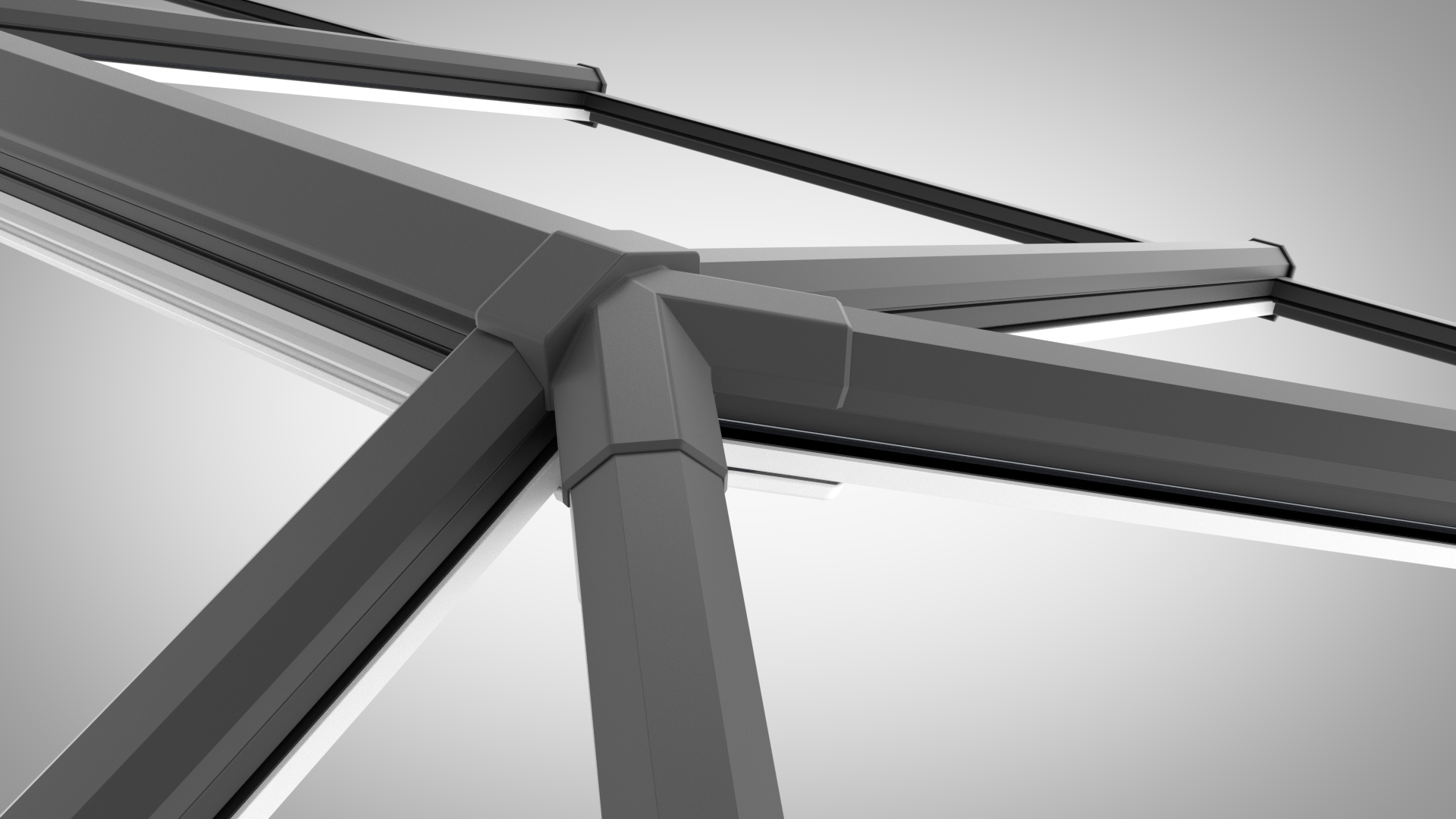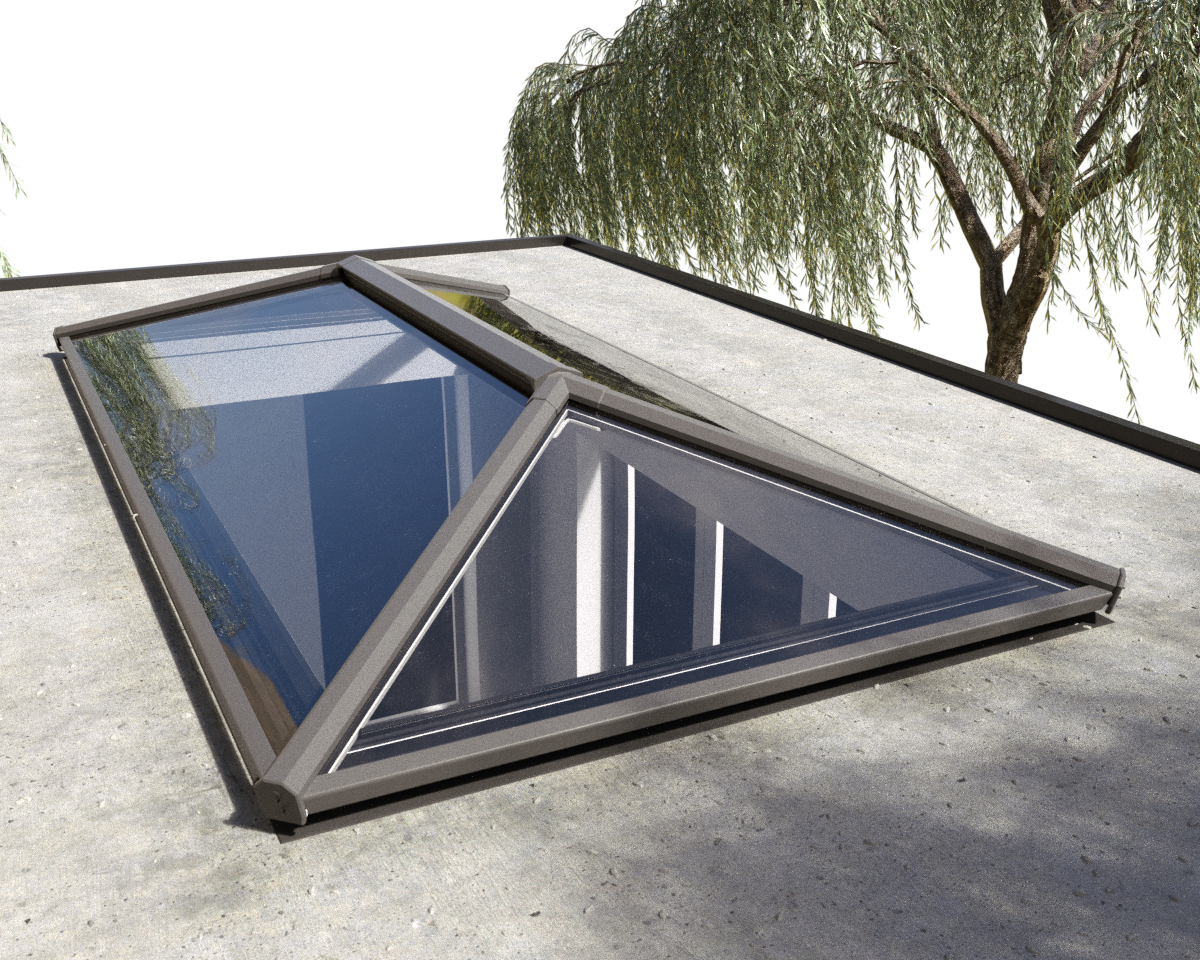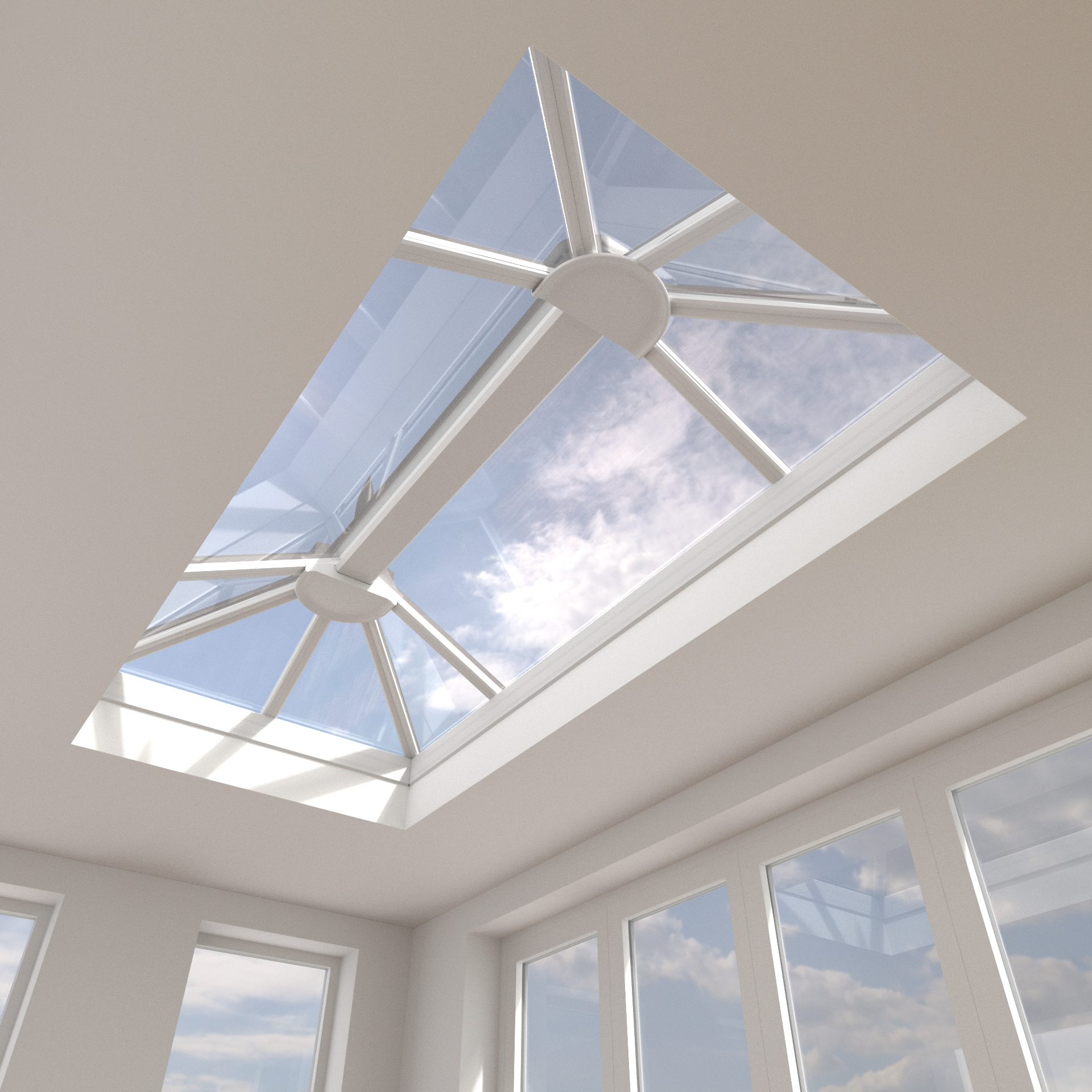 Aluminium Roof Lanterns are Strong And Long-Lasting
Beating the structural integrity of aluminium is hard. As a material, it's incredibly durable; just as importantly, it's light in weight. This makes aluminium roof lanterns an ideal choice for homeowners in Surrey who are thinking of refurbishing their conservatory or orangery. The proposed structure won't put undue pressure on the foundations of their extension, which means the modifications are likely to comply with relevant planning or building regulations.
Would you like to see more of the sky? Your newly installed aluminium roof lanterns will reward you with expansive vistas of the world above. This is made possible by the low 20% pitch of your lantern roof which – coupled together with innovatively designed cappings – will reduce sightlines and increase the amount of space available for glass. Your home or extension will feel bright and spacious always with our aluminium lantern roofs.
Thanks to the thermal break technology built into your Stratus lantern roof, you'll be able to enjoy views of the sky above in comfort. Its outer and inner skins will be efficiently demarcated by a clever conductive element designed to minimise heat transfer which will, in turn, reduce your heating bills and lower your carbon footprint. Your long-lasting aluminium lantern roofs will continue to add value to your Surrey home long into the future.
The Many Benefits of Choosing Aluminium Roof Lanterns
Why choose our Stratus aluminium roof lanterns over other designs? They perfectly combine style with practicality – resulting in a balanced product that delivers on every level. Here are a just a few reasons you should contact us for a roof lanterns quote for your Surrey home.
Your aluminium roof lanterns will expertly retain heat during warmer spells, and prevent the ingress of damaging cold air and water at all other times.

The Stratus roof lanterns we install for our customers in and around the Sutton area can be designed to conform to a 2- or 3-way format for your convenience.

Obstructed views of the sky above won't be a problem with your lantern roof, thanks to the hip rafters that support the ridge to provide clear views of the sky.

Aluminium roof lanterns are perfect for smaller spaces. Create a sense of room instantly when you choose from our stunning portfolio of lantern roofs.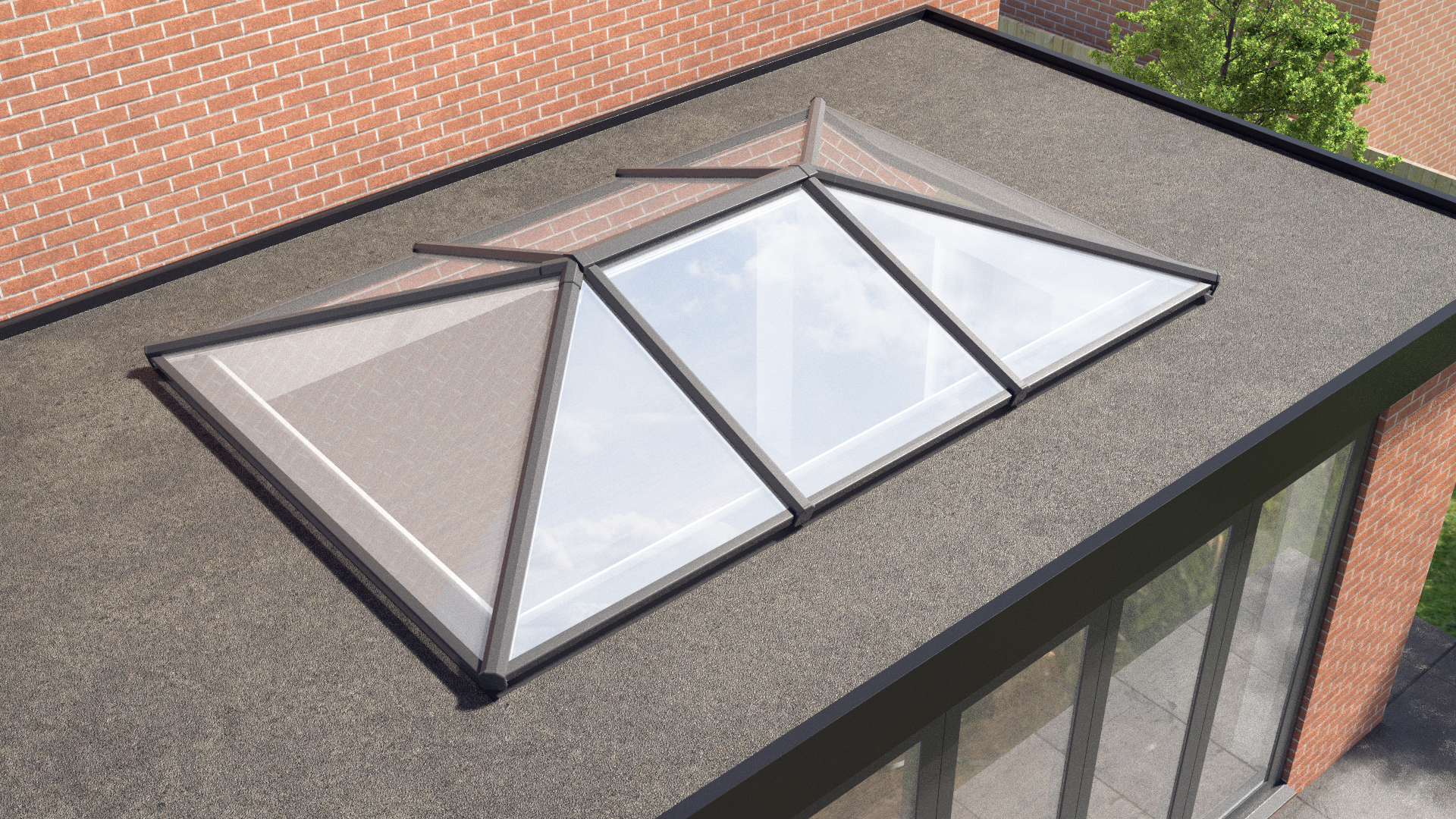 Why Choose The Wright Bi-Fold Company for Your Roof Lanterns?
The Wright Bi-Fold Company has been helping customers in Surrey with their home improvement needs since 2010. Our bespoke approach will enable us to find a suitable solution for you that's also affordable.
The industry-leading quality of our Stratus aluminium roof lanterns is matched by our service and technical knowledge. Your product will be flawlessly installed, and we'll support you at each stage of the project.
We are members of FENSA and the Consumer Protection Association, and the high-quality of our work is underscored by the many positive reviews left by our customers on Checkatrade. Contact us for more details.
---
"Excellent workmanship and product. The glass to the door also changed easily as the picture we chose was different to what arrived."
- Customer in Brentford
"Excellent fitting and workmanship of new sash windows. Would recommend.``
- Customer in Sutton
"Very satisfied with service from start to finish, from initial quote to final installation."
- Customer in Surbiton
"Fantastic service, very impressed. The guys know their stuff, prompt, polite, clean, exceptional service. Great value for money. Very pleased."
- Customer in London
"Excellent company, honest, competitively priced and high standard workmanship and aftercare."
- Customer in Feltham