Aluminium Doors Sutton
Extensive and Versatile Range of Aluminium Doors for Complete Supply and Fit
Why Choose Aluminium Doors?
Aluminium doors have proven themselves to be a highly modern front or back door solution, combining the latest materials and designs to secure a standard of performance that outclasses their counterparts. Over the years, aluminium doors have gone through an evolution and refinement that allows them to achieve exceptional standards of thermal efficiency and security.
The Wright Bi-Fold Company offer an extensive range of colours and styles, aluminium doors can be tailored by our expert team to suit your home and your tastes. Choose from the full RAL spectrum to capture a colour that's right for you, applied with the latest technologies to ensure they maintain a rich and full colour even when exposed to the elements for a prolonged period of time.
Why Choose Aluminium Doors?
Many door styles offer security and functionality at the cost of appearance, with bulky frames needed to conceal locking mechanisms and hardware. Aluminium, however, bypasses this problem. Due to its inherent strength, this material can offer a beautifully slim frame without compromising on the security and aesthetic of your home, or the functionality of your door of choice.
Aluminium is also impressively low maintenance, which means it won't rot or warp like timber over time and use. All you will need to do to keep your aluminium door clean and operational is give it an occasional wipe down with a damp cloth. With these door designs, you'll be able to rest assured that you are investing in the best for your home.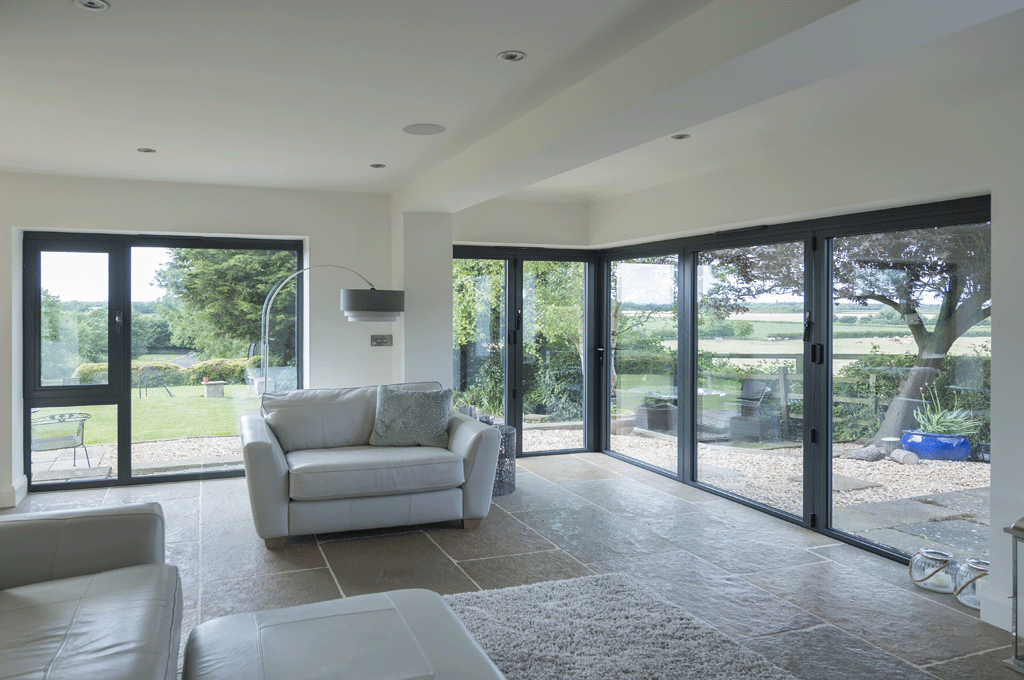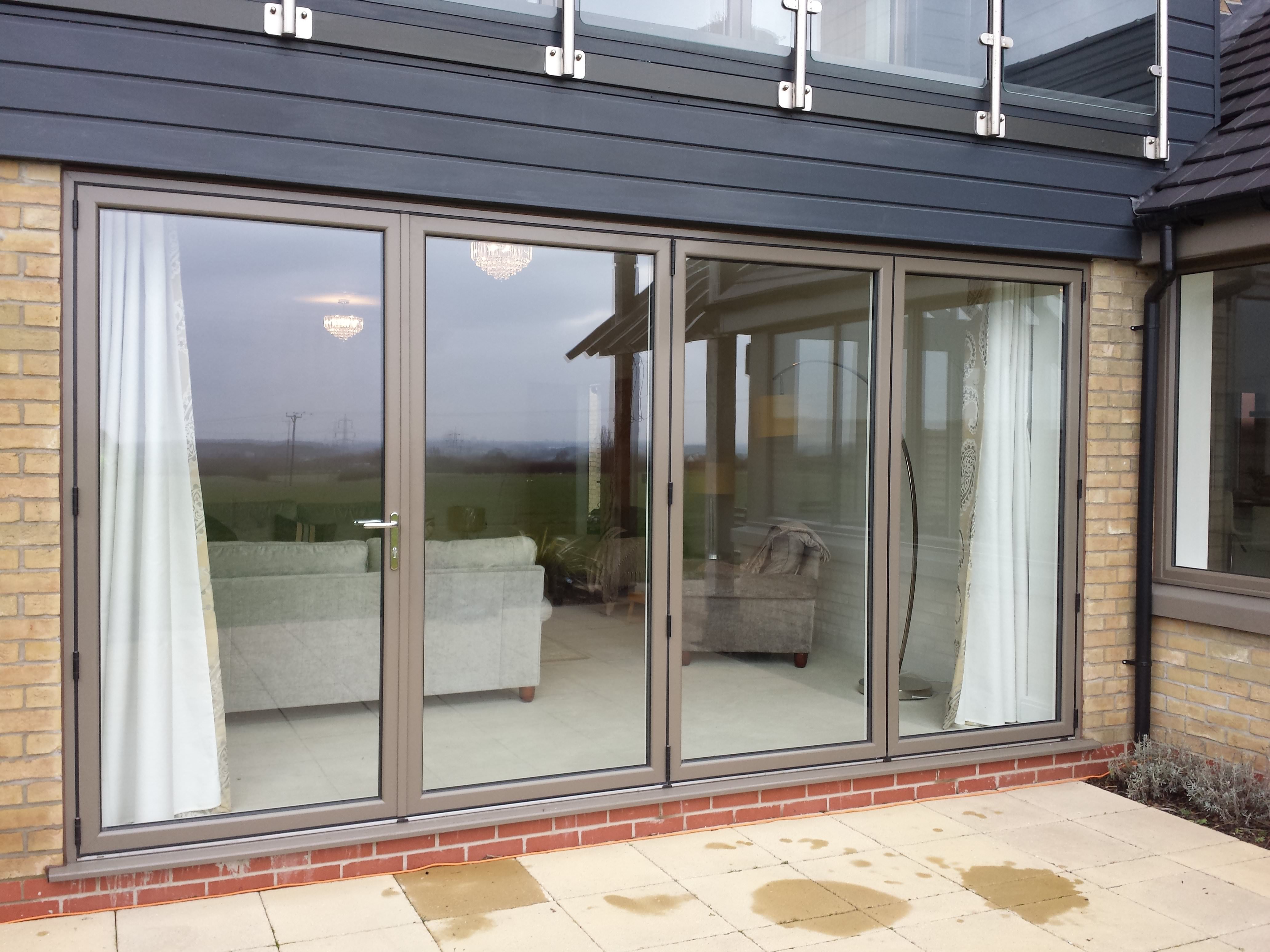 Areas We Cover
All of our aluminium door styles are fitted across Sutton, Croydon, Epsom, Fulham, Southfields, Putney, Wandsworth, Balham, Clapham, Chelsea, Kensington, Wimbledon, Richmond, London and West London. We are well versed in working with a wide range of property styles and sizes, so you won't have to miss out.
The Wright Bi-Fold Company are prepared to work outside of these areas, depending on the scale of the project. Please contact us today to see if we can help you find the perfect aluminium door option for your home. We'll be more than happy to help.
We pride ourselves on offering a standard of installation that revolves around professionalism, promptness and reliability. This means that you won't have to worry about an aluminium door installation that results in draughts, leaks or water ingress.
Aluminium Doors Security and Energy Efficiency
We understand that home improvements need to extend beyond just looking good, which is why we only offer market-leading designs. This means that you can benefit from leading standards of thermal efficiency, security, durability, performance and appearance. Most notably, modern aluminium doors bypass poor thermal efficiency with an innovative energy efficient frame.
In turn, this means that not only will you enjoy a warmer home throughout the cooler winter months, you could also find yourself experiencing lower heating bills across the course of the year as you rely less on your heating to keep comfortable. This also means that you could see a lower carbon footprint through reduced energy use.
On top of this, the inherent robustness and rigidity of the aluminium frame is enhanced further with high security multipoint locking systems. These locks engage across different parts of the frame to ensure the security is kept consistent. Our aluminium doors allow you to enjoy complete peace of mind in a stylish way.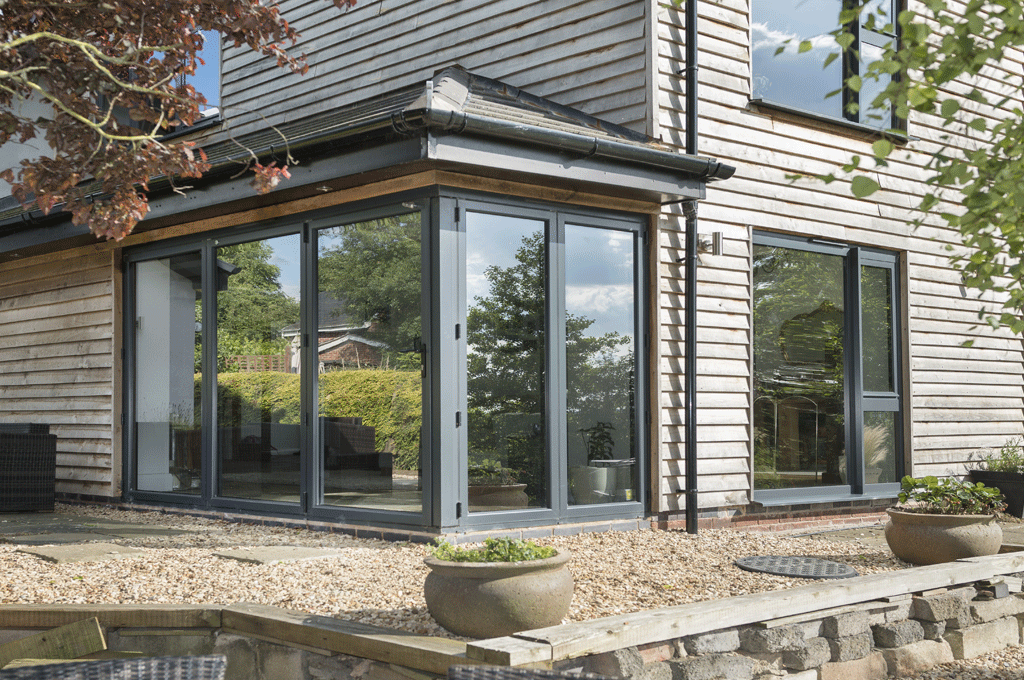 Aluminium Doors Prices, Sutton
Just because we offer premium products, you won't have to worry about extortionate prices that make the best products in accessible. We always strive to offer you highly competitive prices, based on your exact specifications to make things as cost-effective as possible. You won't have to settle for less when you choose Wright Bi-Fold Co for your aluminium doors prices.
You can get in touch with us via our online quoting engine for a free, instant and competitive price. Just simply follow the step by step process to find your ideal door, and you'll get a free quote based on what you have put in.  This means that you'll get a door that is based on what you're after, with a price to suit you as well.
Alternatively, you can get in touch with us via our online contact form. Here, a member of our friendly team will be more than happy to answer any questions that you have regarding our aluminium doors, prices, services or any of the other high quality products that we offer. We look forward to hearing from you.
"Excellent workmanship and product. The glass to the door also changed easily as the picture we chose was different to what arrived."
- Customer in Brentford
"Excellent fitting and workmanship of new sash windows. Would recommend.``
- Customer in Sutton
"Very satisfied with service from start to finish, from initial quote to final installation."
- Customer in Surbiton
"Fantastic service, very impressed. The guys know their stuff, prompt, polite, clean, exceptional service. Great value for money. Very pleased."
- Customer in London
"Excellent company, honest, competitively priced and high standard workmanship and aftercare."
- Customer in Feltham