Aluminium Doors to Transform your Sutton Home
When you undergo a home improvement project, fitting windows and doors that perform well without compromising on the aesthetics is important, which is why aluminum doors are a worthwhile investment. You only want the very best quality for your home so when you choose aluminium doors you are opting for high performance as well as luxury design.
Aluminium doors are a popular and highly sought after home improvement addition with the advancement of aluminium manufacturing and design. Offering a strong and robust profile, aluminium doors promise protection as well as style for any Sutton home.
As well as providing beneficial energy efficiency, aluminium doors are versatile and can be used in a number of styles and designs, making them a flexible and customisable option. This is excellent for a homeowner that wants to create unique and eye catching doors for their property that will last the test of time.
We only work with the best possible quality aluminium doors available on the market so that you can be confident you are receiving high end products that will provide enjoyment for years to come.

High Quality Design
Our aluminium doors have slim sightlines that provide the best views for your property. We achieve this with strong and sturdy material that allows for a larger ratio of glass to frame providing uninterrupted views of the outdoor space and your property surroundings.
Protection and Security
The superior strength that aluminium doors have is enough to withstand both unwanted access and adverse weather conditions. We only use high security multi-point locking mechanisms in all of our aluminium doors to maximise security and provide peace of mind.
Accredited Installer
Our FENSA, Consumer Protection Association and Checkatrade certification indicates our commitment to delivering exceptional service to all Sutton homeowners. We pride ourselves on achieving exceptional standards of professionalism leaving our customers satisfied.
Thermally Efficient Aluminium Bi-Fold Doors, Sutton
Our thermally broken aluminium helps to achieve an impressive EPC rating, which is then enhanced with high performance EDPM weather gaskets and weather brushes to ensure your doors can withstand even the most unpredictable weather conditions.
With the option of double or triple glazing you can increase the energy efficiency further, saving you money on heating bills and lowering your carbon footprint. You can choose from a range of glass choices whether you're looking for patterned, obscured or plain glass.
All of our aluminium doors are low maintenance, only needing a simple wipe down from time to time to keep them in optimum condition. This makes them a brilliant selection for homeowners that have busy lifestyles and don't want to commit to having to upkeep their doors regularly. The benefit of aluminium doors is shown in the way that they do not deteriorate over time. You won't need to repair or stain your aluminium doors in order for them to remain looking as good as new.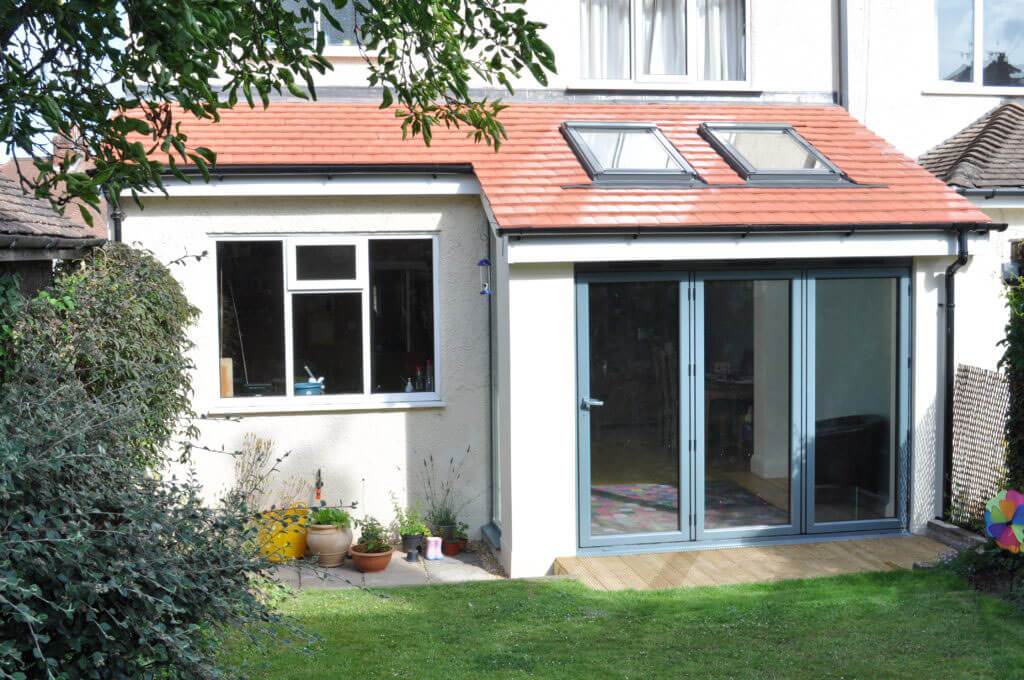 ---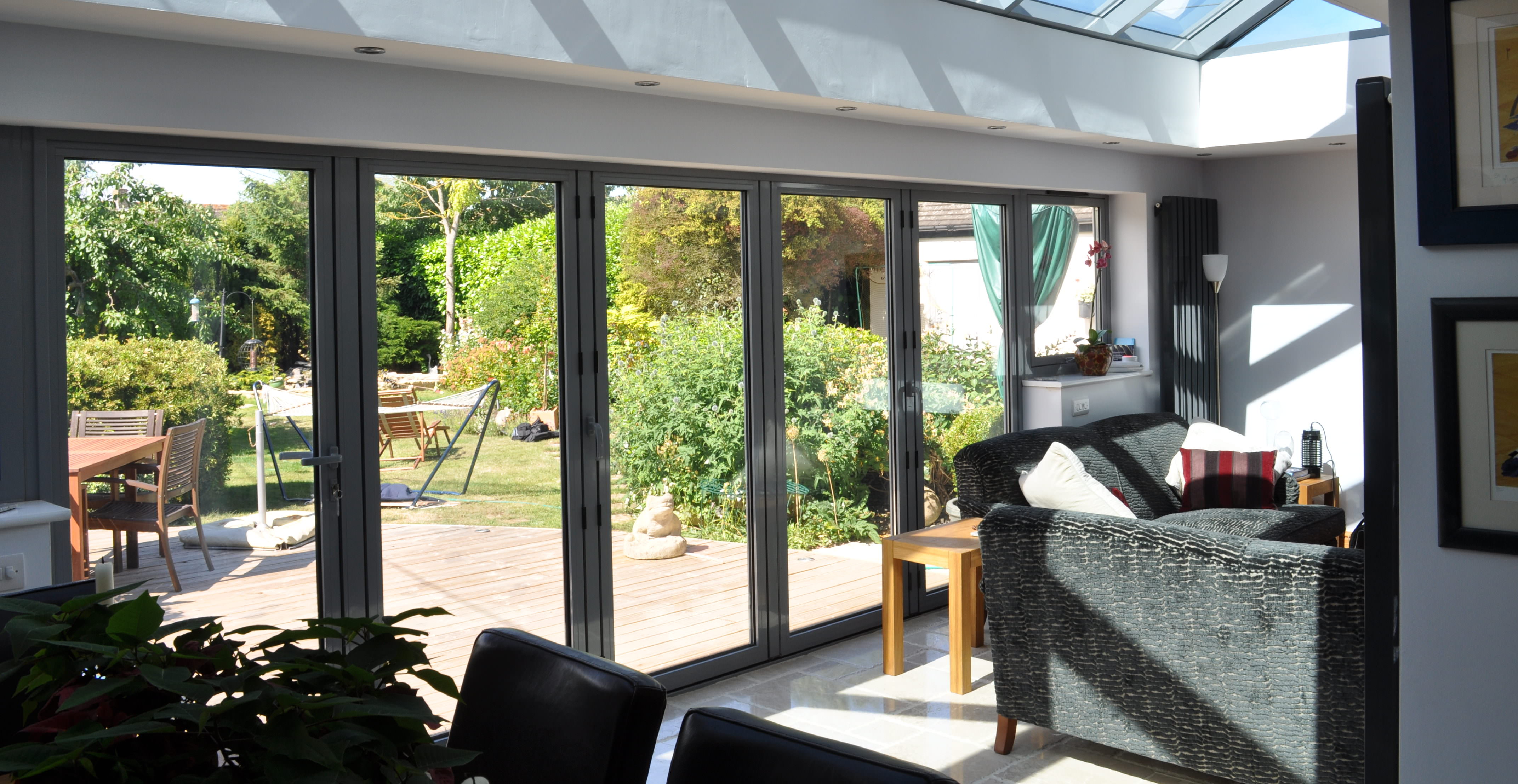 Unlimited Design Options for Aluminium Doors, Sutton
Aluminium is an excellent choice of material for doors as it is a low density metal that can achieve a slimline profile which remains sturdy and strong. Renowned for its superior strength that can withstand adverse weather conditions without any expansion or contraction during warmer or colder temperatures.
We can create aluminium doors that seamlessly blend with your existing style and property type. Providing flexibility when it comes to choosing the sizing, look and feel of your aluminium doors you can create a bespoke solution that perfectly matches your Sutton home. Whether you're looking for something traditional or if you would prefer something unusual that stands out, we can help create the best solution for your needs and requirements.
You can select what colour your aluminium doors are including the option of dual colour frames so that you can match the inside of the door frame to the interior of your home and the exterior frame to the brickwork or render.
Choosing aluminium doors means you're choosing a material that has a long life span as it doesn't suffer with issues that traditional timber and uPVC doors can have. With no rusting, rotting or discolouration over time, they are a worthwhile investment that you can enjoy for years to come.
Aluminium Doors Prices, Sutton
We like to provide aluminium doors that are created and installed with absolute precision. We only work with premium products and we always aim to make sure we can provide the best and most competitive prices for our customers in Sutton.
Visit our online quoting engine today to get a free, competitive price that has been tailored to your exact specifications. Simply follow the step by step process to get an aluminium door cost that has been tailored to you.
If you have any questions or queries in regards to our aluminium doors, you can get in touch with us via our online contact form. A member of our team will be more than happy to help you to get the ball rolling.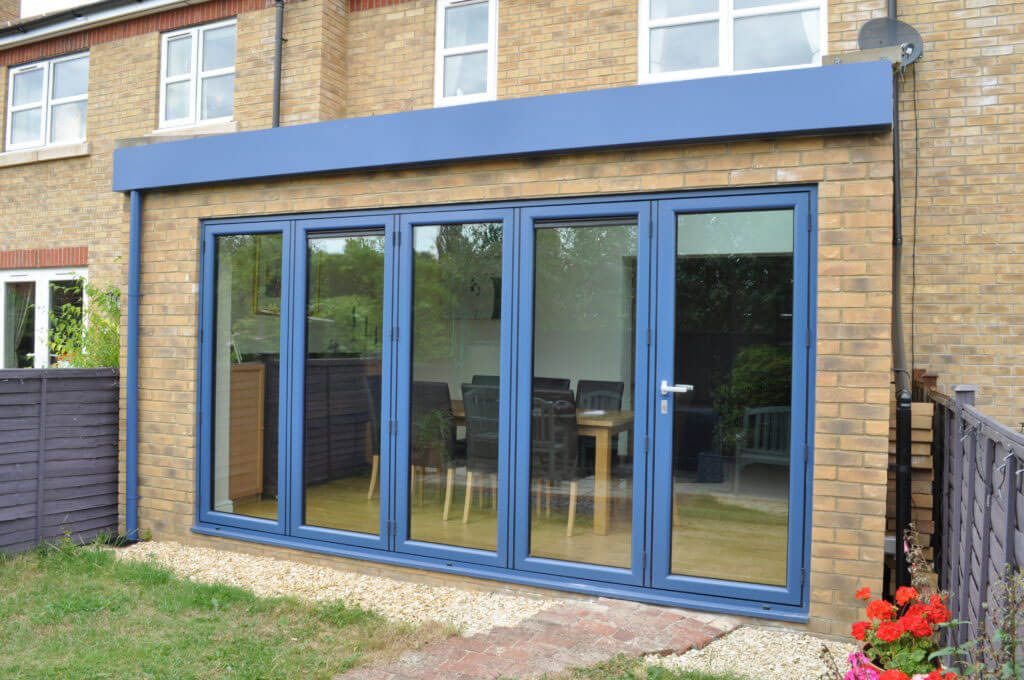 "Excellent workmanship and product. The glass to the door also changed easily as the picture we chose was different to what arrived."
- Customer in Brentford
"Excellent fitting and workmanship of new sash windows. Would recommend.``
- Customer in Sutton
"Very satisfied with service from start to finish, from initial quote to final installation."
- Customer in Surbiton
"Fantastic service, very impressed. The guys know their stuff, prompt, polite, clean, exceptional service. Great value for money. Very pleased."
- Customer in London
"Excellent company, honest, competitively priced and high standard workmanship and aftercare."
- Customer in Feltham