Why Choose
Wright Bi-Fold Co

?

High Quality Bi-Fold Doors
Aluminium bi-fold doors are fast becoming the most sought after option in Fulham for their stylish, contemporary aesthetic appeal, and their robust, secure functionality. Our doors have been manufactured to the highest standards, offering spectacular large glazed areas and smooth folding operation. Its premium profile provides exceptional rigidness and sleek design, offering stylish looks to Fulham households.

Highly Skilled Craftsmanship
Wright Bi-Fold works with the leading manufacturers in double glazing to provide high-quality bi-fold doors to homes in Fulham. These doors are designed with a slim profile for beautiful sightlines, allowing more light to flood into your home. We offer a low threshold option to cater for wheelchair users. Also available in a variety of finishes with a choice of RAL colours, to perfectly complement your home's aesthetic.

All Around Performance
Our aluminium bi-fold doors are precision engineered to offer high-performance, including security, thermal-efficiency, and durability. We utilise a high-grade aluminium profile to provide impressive performance. The inherent strength of aluminium is enhanced using high-security locking mechanisms. Our aluminium bi-fold doors offer significant protection against the weather for high thermal-efficiency.
We offer incredible aluminium bi-fold doors, which are designed using the leading technically-advanced components. Operating on a secure track with stainless-steel rollers, bi-fold doors provide smooth gliding performance all year around. These bi-fold doors are highly-versatile, allowing homeowners to open them inwards or outwards, from left-to-right, in-the-centre, or somewhere in between.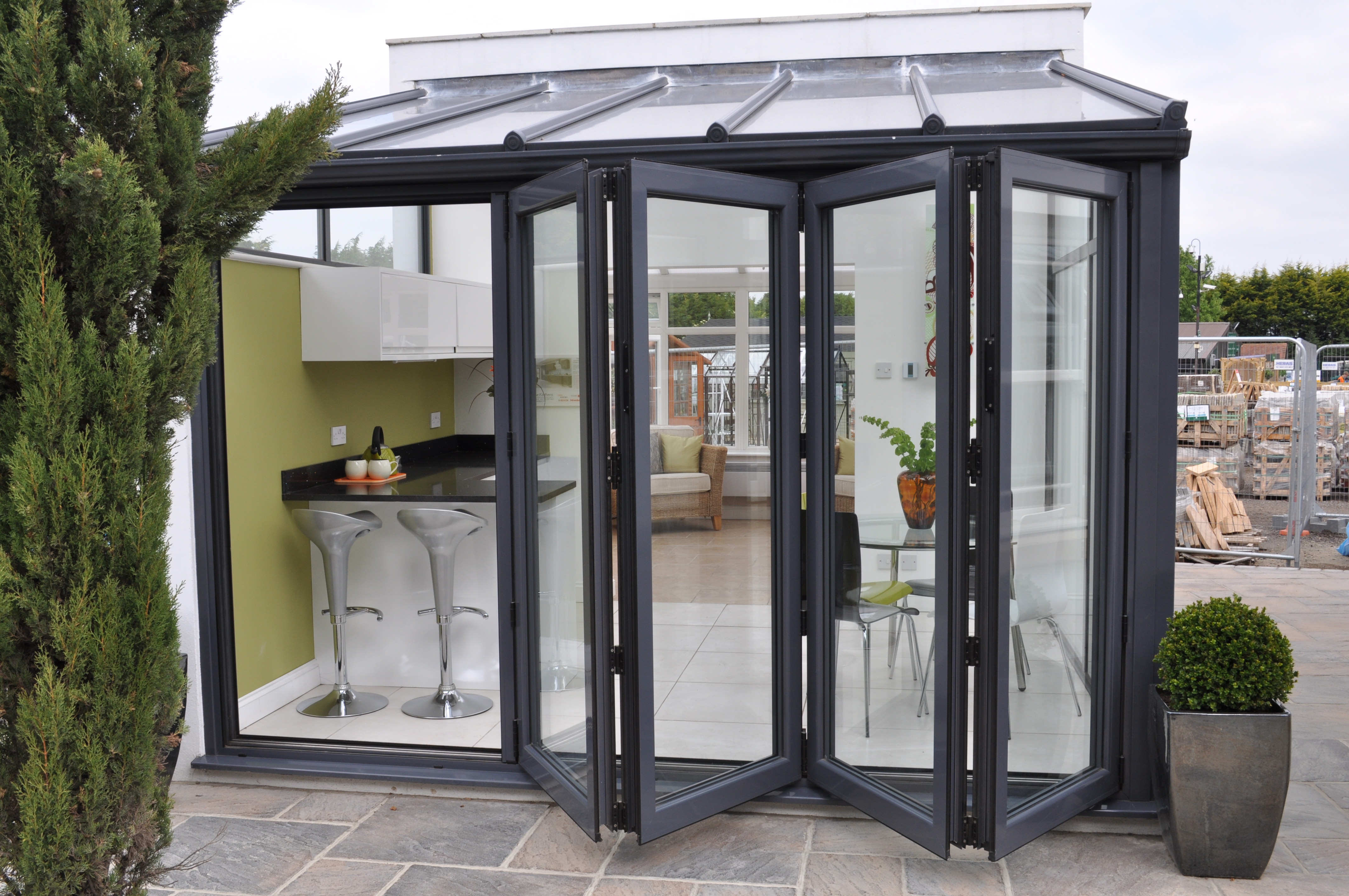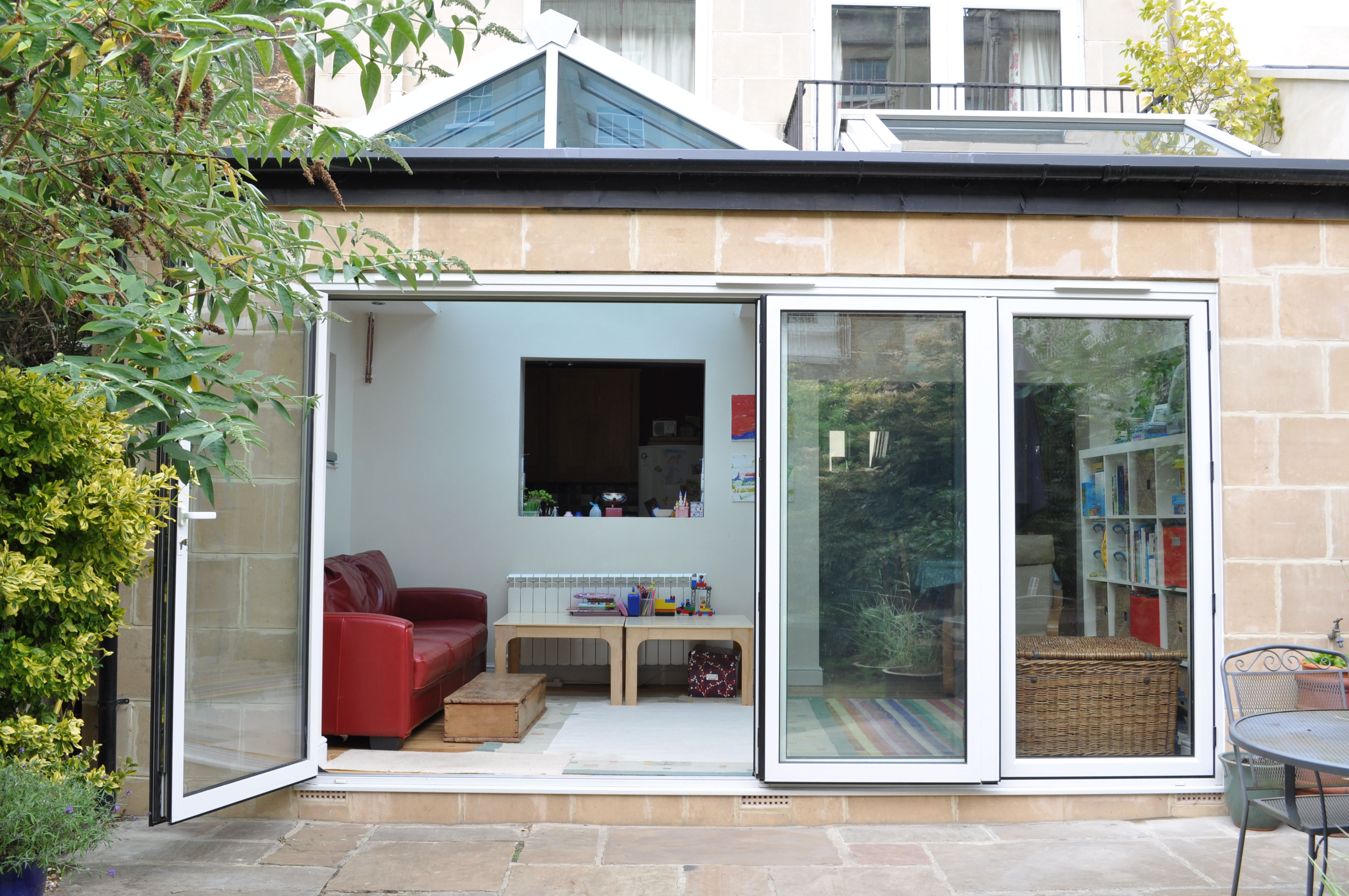 Highly-Secure Bi-Fold Doors
Utilising a combination of high-security hook and shoot bolt locks, aluminium bi-fold doors provide impressive security performance. Our bi-fold doors operate on a stainless-steel track, meaning there is no question over how secure our folding doors are. 
You can configure the hardware, however, pleases you, with an extraordinary collection of high-quality handles, hinges, and configurations available such as the number of leafs, and choosing the main leaf. The high-grade aluminium profile complements the hardware.
Our secure doors are incredibly cost-effective as they require no further reinforcement such as uPVC doors often need. We use aluminium as it is recyclable and sustainable, which makes it a cost-effective alternative to steel or other materials to secure your home.
Thermally-Efficient
Another great feature of our aluminium bi-fold doors is their levels of thermal-efficiency. Utilising an innovative multi-chambered design, bi-fold doors retain heat superbly well. 
Also incorporated with the advanced profile design are high-quality EPDM rubber gaskets and weather brushes, which eliminate cold draughts and the risk of water ingress.
Your home will stay warm as a result. Because your home remains warmer for longer, you'll rely less heavily on your central heating system, reducing your bills significantly.
We offer energy-efficient glass for your double or triple glazing to optimise thermal-efficiency. Your home will achieve impressive U-values with aluminium bi-fold doors installed.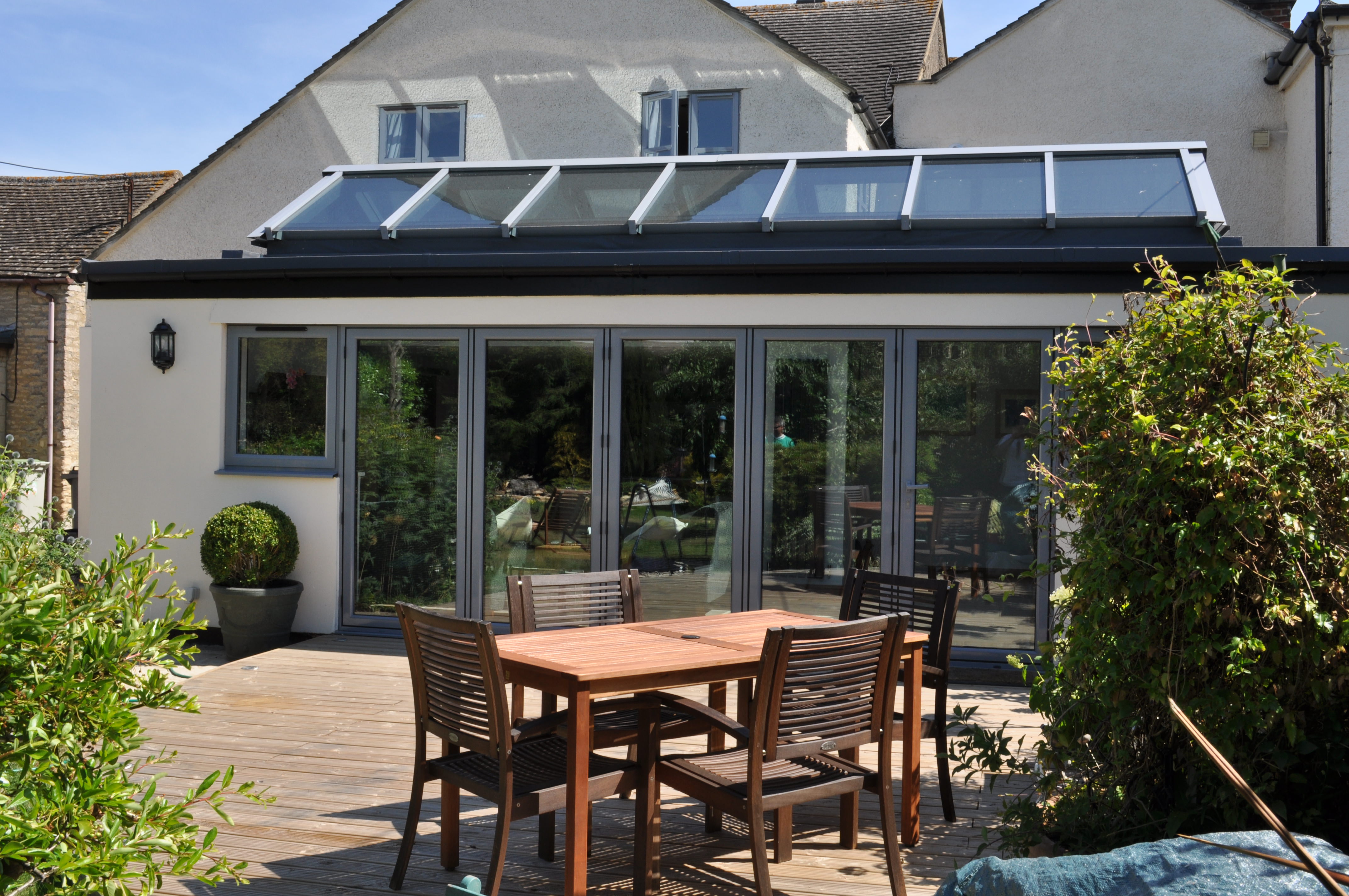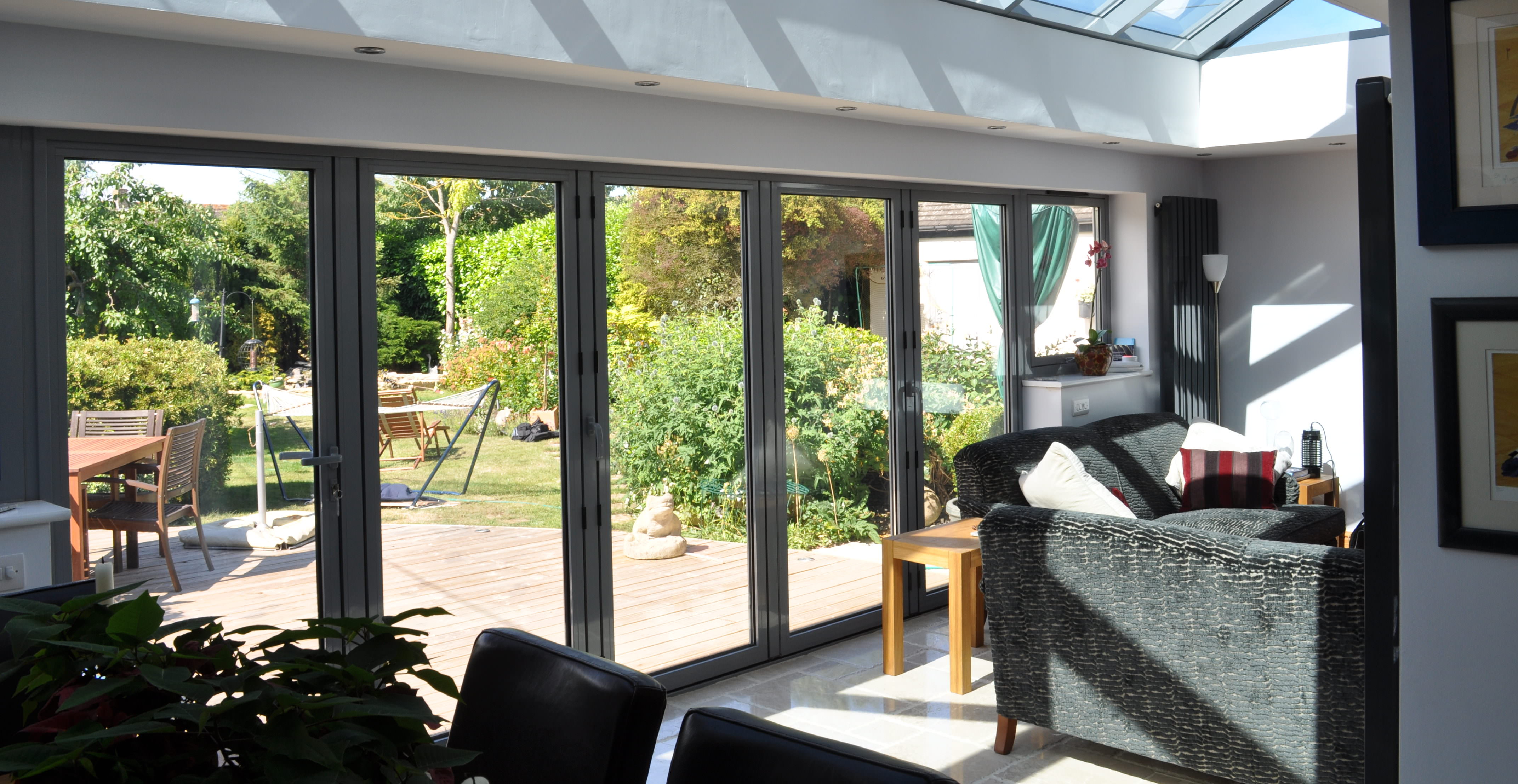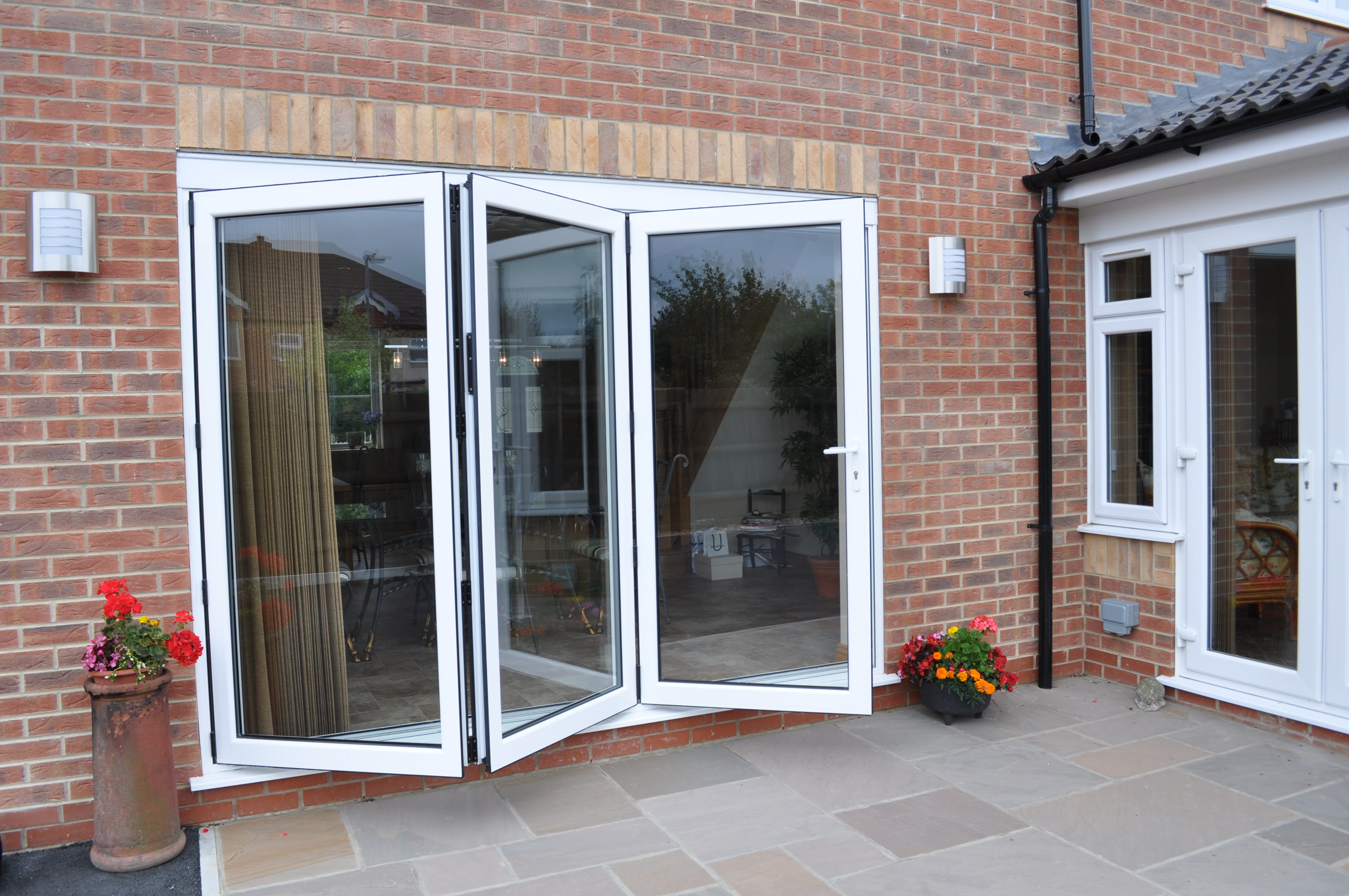 Exceptional Customer Service
Here at Wright Bi-Fold Co, we are dedicated to customer satisfaction through a professional service.  We are always just a phone call away if you have any questions regarding our aluminium bi-fold doors or other services.
Unlike other home improvement installers who may offer aluminium bi-fold doors as an option, we specialise in them! This means we are able to offer a standard of quality that is completely unsurpassed on the current market.
Our fantastic reputation is down to a thorough understanding of our aluminium bi fold doors, plus an outstanding commitment our customers. This means our double glazed doors combine premium designs with expert installations to simply offer you more.
We pride ourselves on offering a standard of customer service that is built on the back of professionalism, reliability and efficiency to ensure you are completely satisfied. We have worked a wide range of products over the years, meaning we can always accommodate.
Environmentally-Friendly Bi-Fold Doors
We are invested in high-quality, eco-friendly bi-fold doors in Fulham here at Wright Bi-Folds. We utilise 100% recyclable, lead-free, high grade aluminium so that we do not waste resources and instead use what we have in abundance, and which is high-quality.
Aluminium is one of the most sustainable materials on the planet, which can be used to fabricate bi-fold doors with the minimal impact on the environment. The intelligent profile design makes it a low conductor of heat, meaning our bi-fold doors as standard are sure to reduce energy use.
Aluminium bi-fold doors may be opened in any configuration, therefore you can tailor them to ventilate your home accordingly. There will be less reliance on you having to leave the noisy air conditioning on, which is another cause of a high carbon footprint!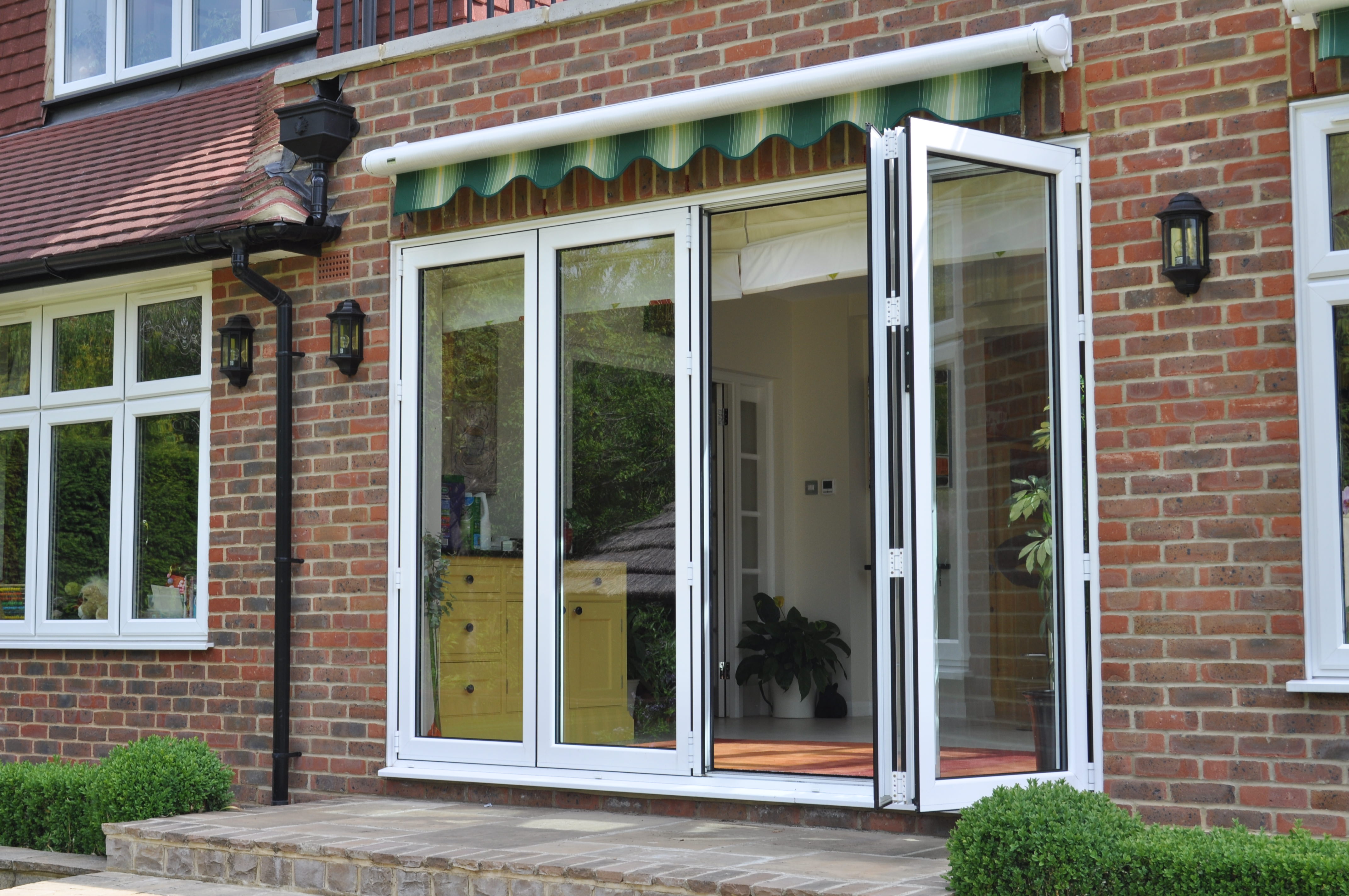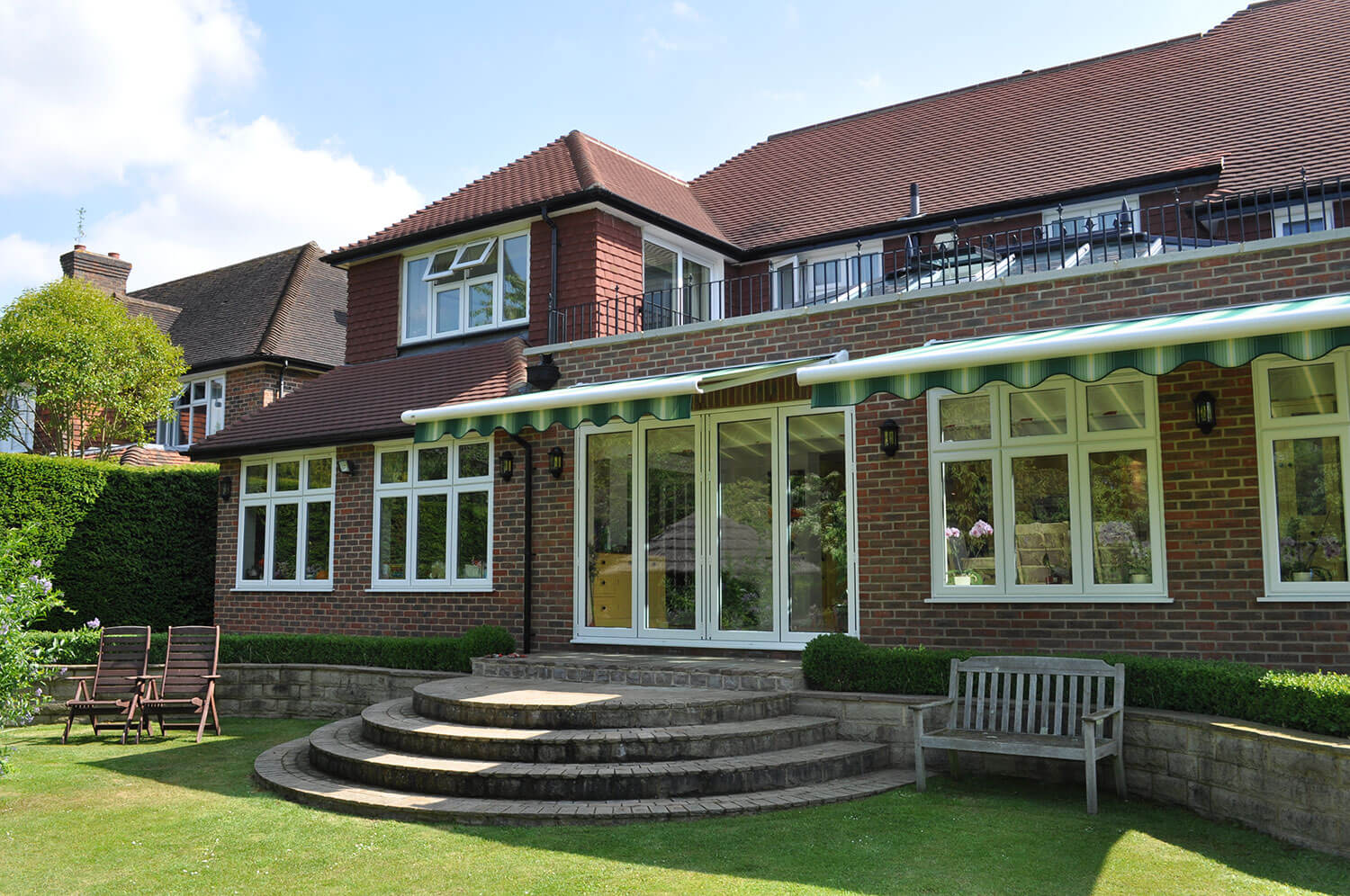 Stunning Bi-Fold Doors
Bi-fold doors open your home up to the outdoors with their multiple opening configurations, you can stack them from either left-to-right, or right-to-left, and give yourself amazing space between your home and outdoors.
When fully opened they provide an expanded space to roam freely through. You can tailor them with a finish to complement your vision and desires. Fulham homeowners can achieve a look that matches any style of property.
---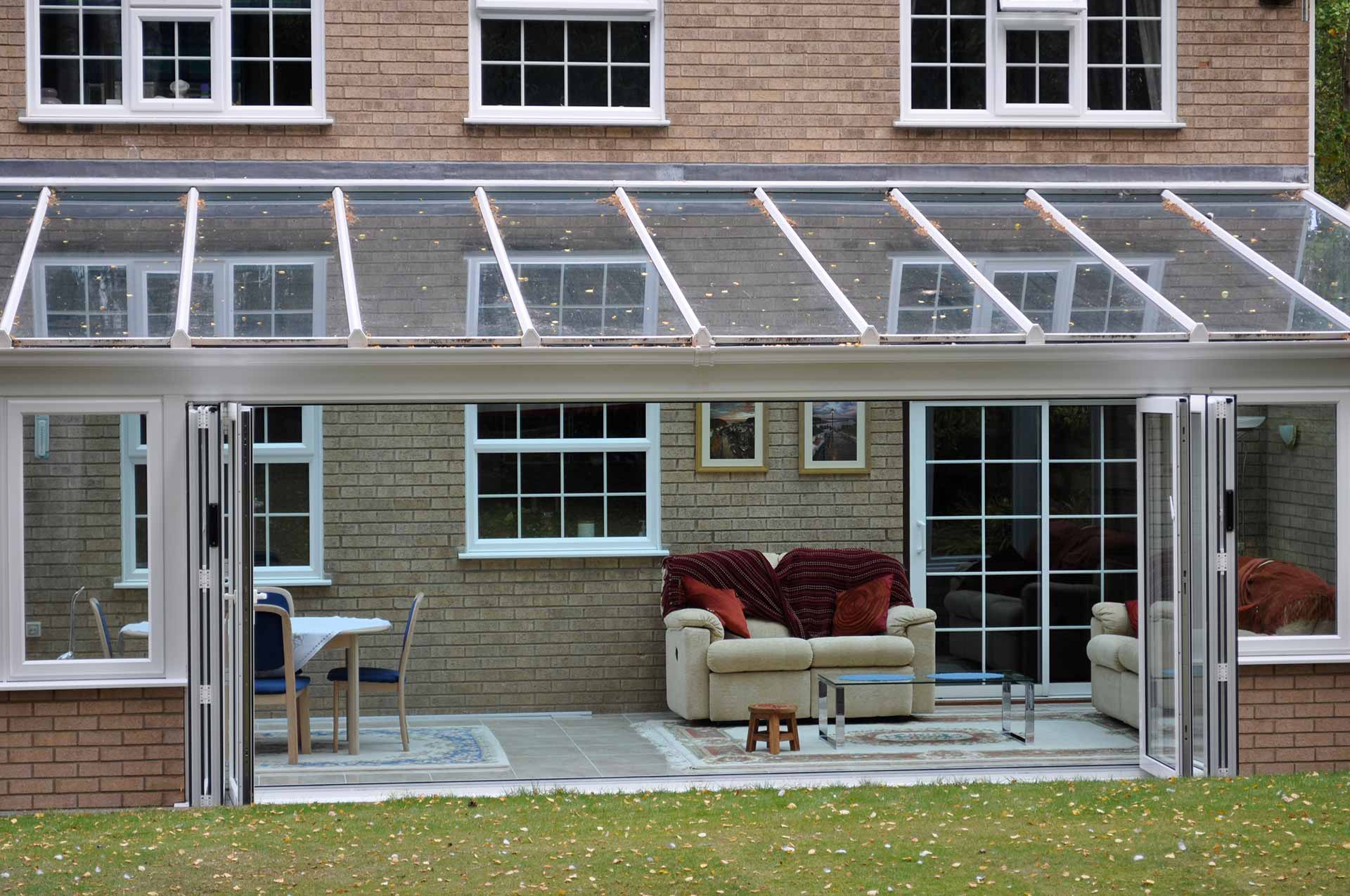 ---
Bi-Fold Doors Prices Fulham
You can gain a free, competitive price on bi-fold doors easily using our innovative online quoting engine, and here's how. Just use the tool to tailor your design, and at the click of a button we shall provide an affordable, attainable quote to suit you and your budget!
There's also an easy way to get in touch with our team, using our online contact page. All you need to do is provide us with a few details and one of our trained, skilled team shall call you right away!
"Excellent workmanship and product. The glass to the door also changed easily as the picture we chose was different to what arrived."
- Customer in Brentford
"Excellent fitting and workmanship of new sash windows. Would recommend.``
- Customer in Sutton
"Very satisfied with service from start to finish, from initial quote to final installation."
- Customer in Surbiton
"Fantastic service, very impressed. The guys know their stuff, prompt, polite, clean, exceptional service. Great value for money. Very pleased."
- Customer in London
"Excellent company, honest, competitively priced and high standard workmanship and aftercare."
- Customer in Feltham