When trying to bring your London home a sleek and stylish edge, an aluminium bi-fold door may be the perfect answer for you. Their modern design helps to enhance the natural beauty of your garden, framing it like a painting for your home.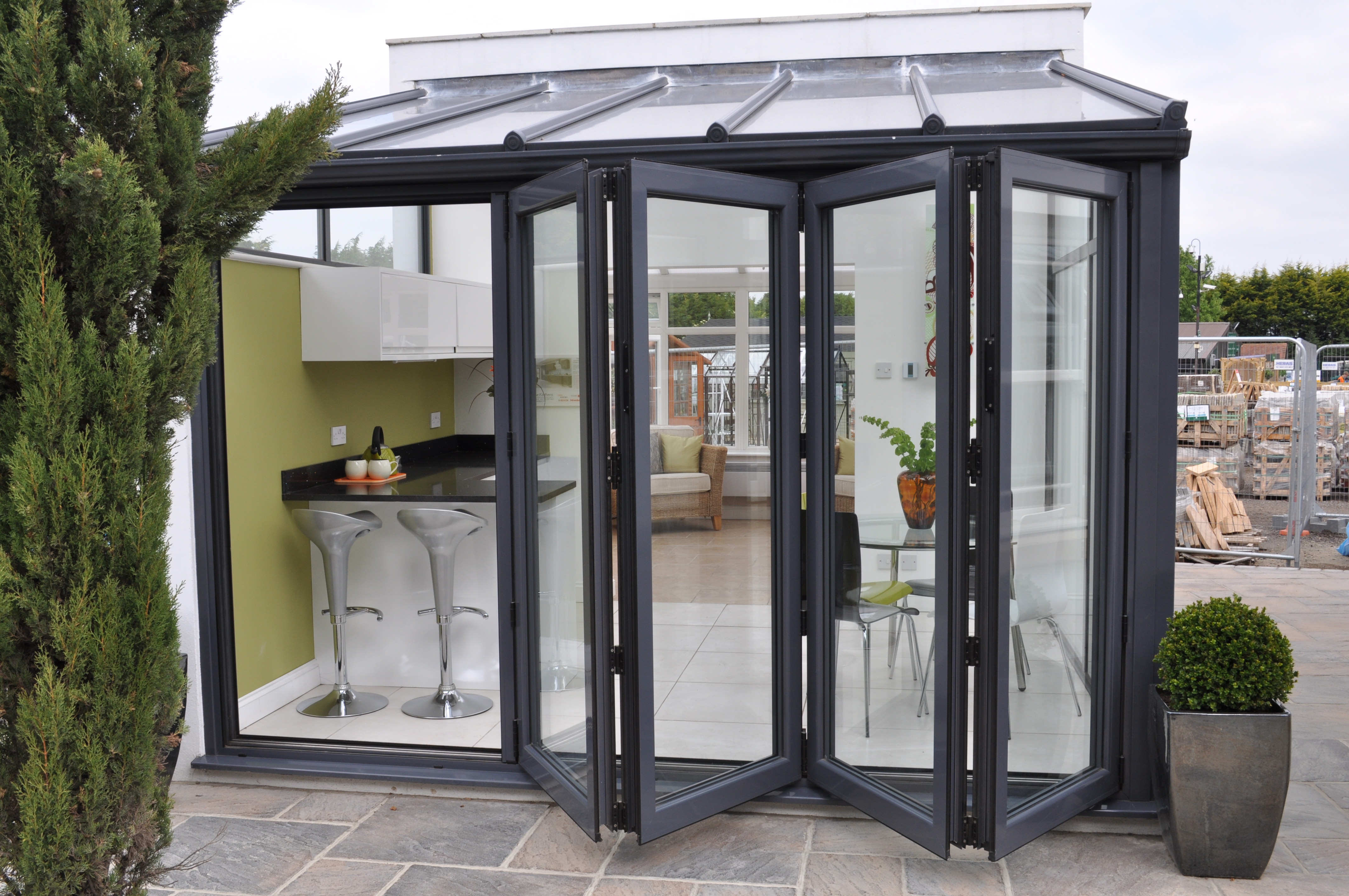 Aluminium bi-fold doors are designed with security and thermal performance in mind. These designs became popular within the commercial industry – shops and restaurants would enjoy the structural resilience and the low maintenance that is needed to maintain functionality and aesthetics.
Homeowners have slowly begun to enjoy the benefits of aluminium bi-folding doors too. Their slim sightlines allow for maximum glazing area which lets beautiful natural light pour into the room and create the illusion of extra space.  
Aluminium bi-fold doors are a modern design but can complement any age home – new or old.  
Better yet, these doors come in a wide range of RAL colours, helping to fully match your new installation to the existing aesthetics of your home.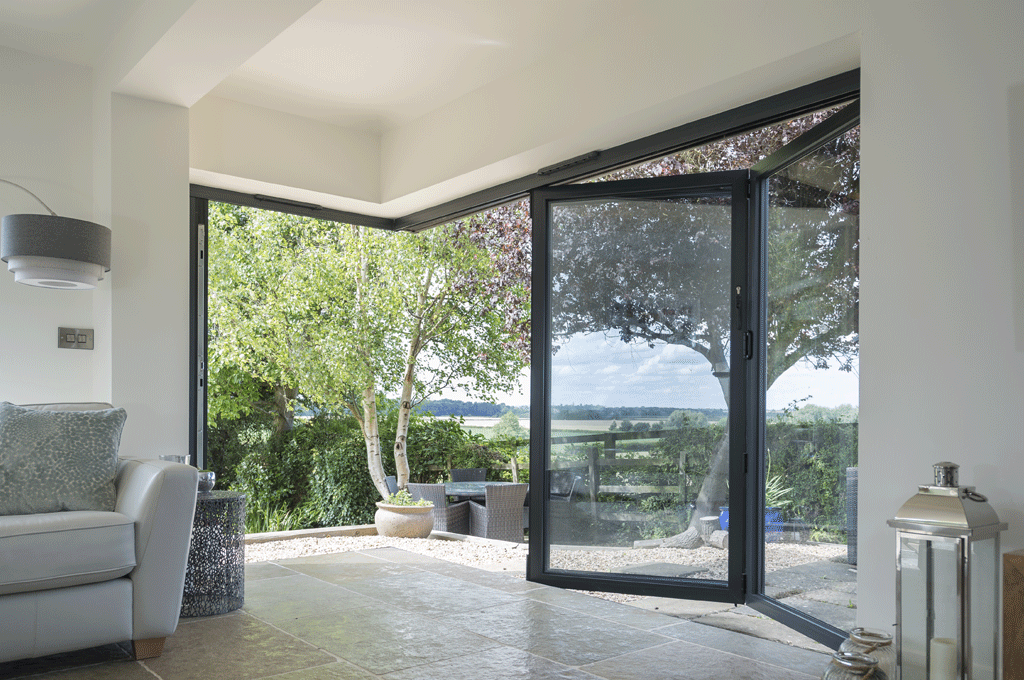 Benefits of Aluminium Bi-Fold Doors
Here at Wright Bi-Fold Co, we install aluminium bi-fold doors that works to transform your London home. This design folds up to the side and creates a beautiful opening that will allow fresh air to circulate in your property.
We can even offer low threshold options that gives easy access to those who are disabled, in wheelchairs, elderly or prams.
With bi-folding doors, they are installed with inbuilt trickle vents which help to remove the rain. These panels are completely symmetrical, giving the illusion of one glass wall.
Aluminium bi-fold doors can be made from anywhere between two to six panels of glass, so you can fully optimise how much light will enter your home and how big the installation is.
Thermally Efficient Aluminium Bi-Fold Doors
With aluminium bi-fold doors, a common worry is that it will ultimately decrease your home's thermal performance. Our bi-folding doors will not only be a stylish addition to your London property, but it will improve your thermal efficiency.
You will lower your energy bills, save yourself money and even work to reduce your carbon footprint when you have aluminium bi-fold doors installed by Wright Bi-Fold Co.
Keep the cold and wet weather outside and stay warm and cosy inside with our unique design. As standard, each bi-folding door is installed with EPDM rubber gaskets as well as weather brushes which works to increase weather protection.
Home Security with Aluminium Bi-Fold Doors
These installations not only look beautiful but work to protect you from potential threats and intruders. Relax and unwind knowing that your new doors are constructed from high-grade aluminium, multipoint locking systems as well as energy-saving glass.
Feel safe in your home as you know that you and your family are protected by a robust design that keeps you safe.
With a combination of hook bolt and shoot-bolt locks to ensure that you are fully protected alongside strengthened aluminium. You can enjoy all the benefits of a slim frame without compromising on your safety.  
Our aluminium bi-fold doors are designed with you and your London property in mind.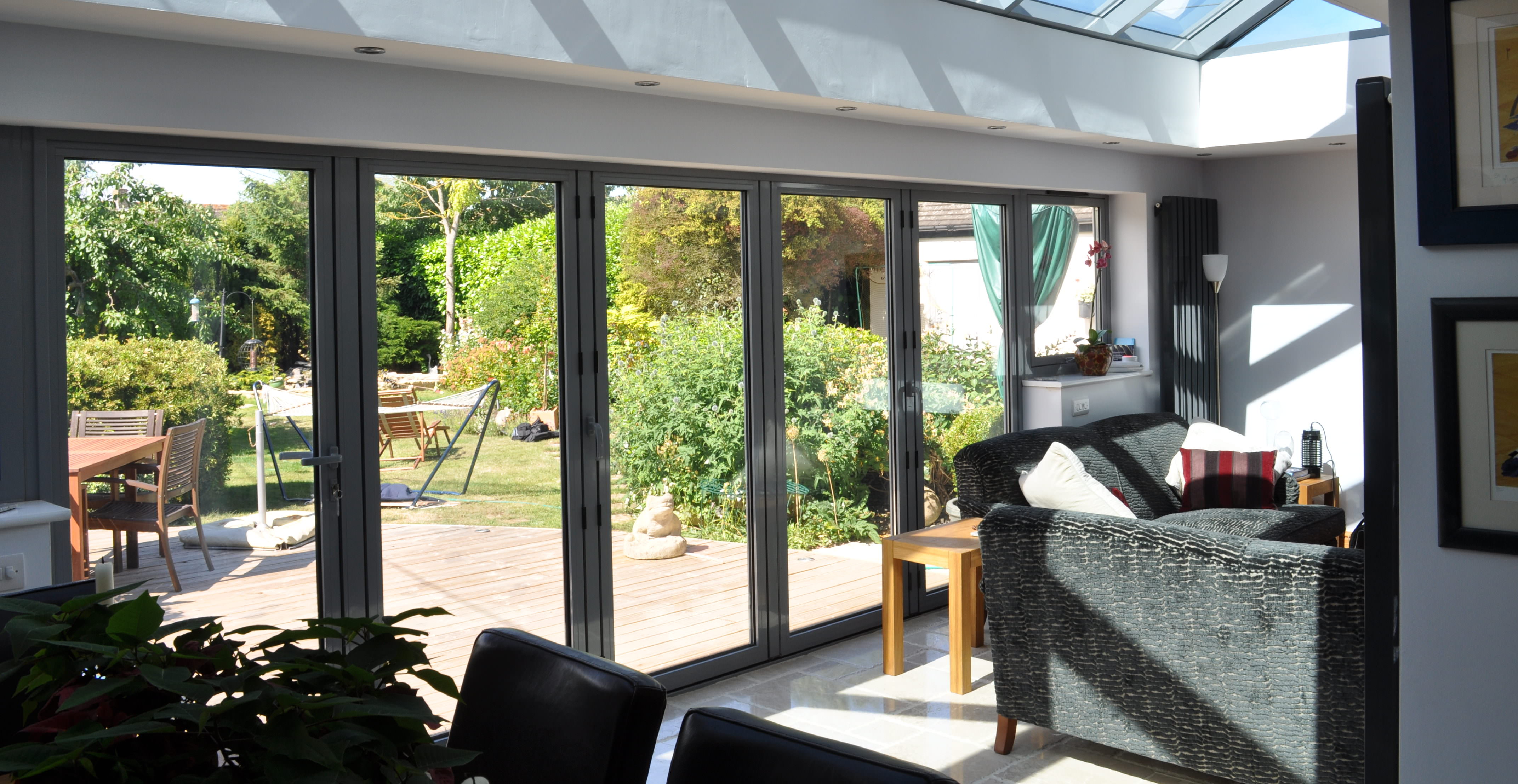 Low Maintenance Aluminium Bi-Fold Doors
Unlike other problematic materials such as timber, our bi-folding doors require little upkeep to maintain their beautiful aesthetics and smooth functionality. Even with constant exposure to awful weather, they will not rot, crack, warp or twist. There is also no need to repaint or sand it down – so you can enjoy your new doors without the hassle.
Our aluminium bi-fold doors are guaranteed to keep working and functioning. This makes it an incredible and worthwhile investment for your property. Choose Wright Bi-Fold Co as your bi-folding door installation company today!
Aluminium Bi-Fold Doors Colour Options
We don't just sell our doors in a standard colour option. We can paint your new doors any colour from the extensive RAL colour range which is perfect for any taste and style. Match your London home's aesthetics to your new bi-folding doors and enjoy an eye-catching design with a modern edge.
You will find that our colours will not fade or lose vibrancy as we use modern technologies to preserve the shades. You can even choose from a woodgrain finish to get that beautiful timber aesthetic without the hassle.
Professional Aluminium Bi-Fold Doors Installation
Our expert team have years of experience in installing double glazing products around London. We are fast, efficient and reliable. Choose Wright Bi-Fold co for your new doors today.
Aluminium Bi-Fold Doors Prices, London
For a free, no-obligation aluminium bi-fold doors quote, use our online cost calculator. Just enter your specifications, and we will tailor a price to you.
If you would like to get a hold of someone, please fill out our online contact form, and we will get back to you as soon as possible.
We look forward to hearing from you soon!