Bi-Folding Doors: Add Beauty to Inside Your Fulham Property
We offer a range of high quality bi-folding doors that are sure to enhance both the aesthetic and the performance of any Fulham home.
The performance is simply outstanding, as you will benefit from high-security, thermal efficiency and incredible aesthetics. These doors open your home up to whole new levels, a must have in Fulham.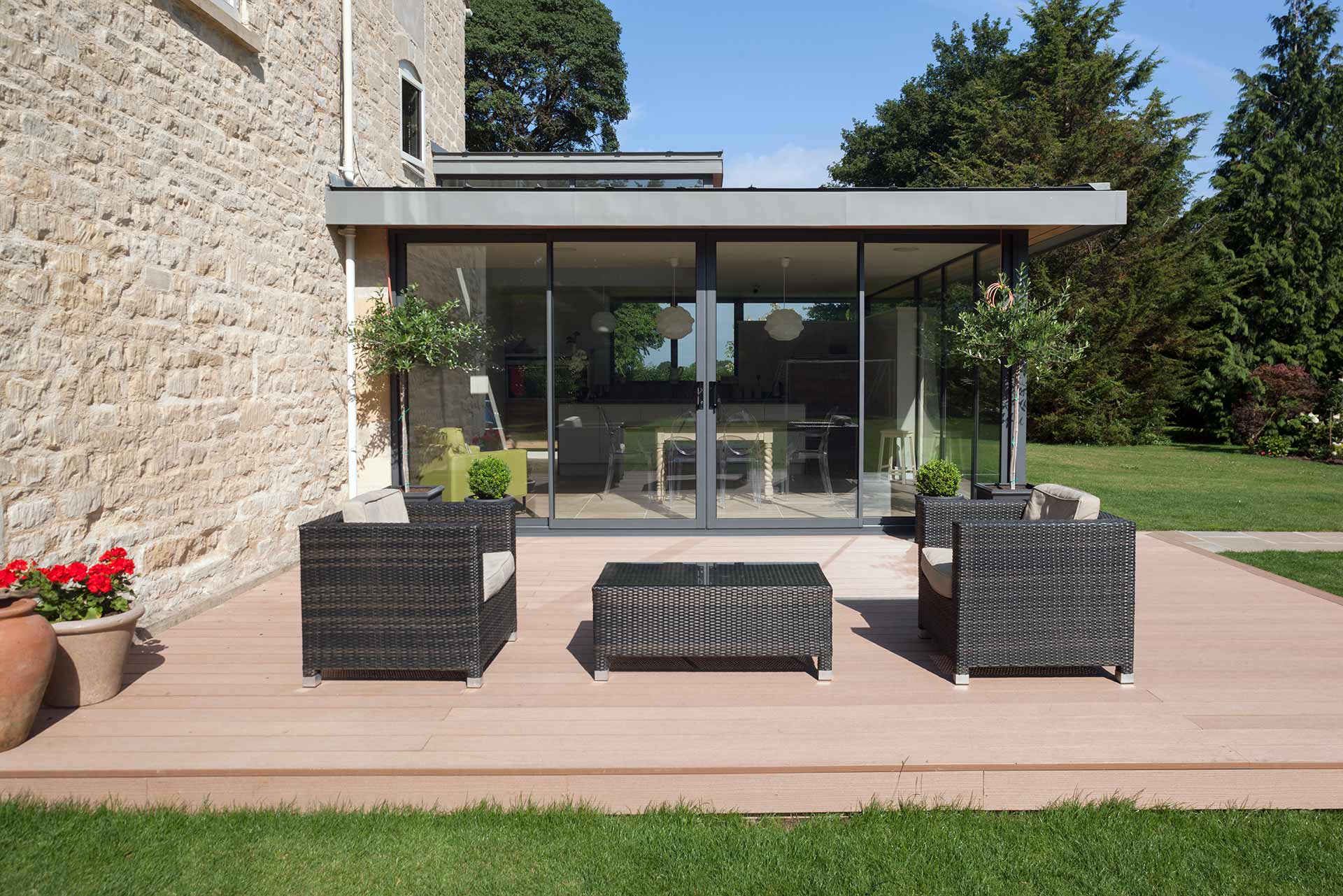 Strong and Secure Bi-Folding Doors
The innate robustness and rigidity of aluminium is complemented by the compact security that multi-point locking systems provides, ensuring your home remains protected.
Our bi-folding doors are composed of the highest-grade aluminium, which means our doors uphold impressive base security. The glazing itself is first class, and when fitted by our expert team, performs fantastically.
These aluminium doors provide firm operation, with support by stainless steel rollers helping the motion flow nicely and securely.
Create a Lasting Impression with Bi-Folding Doors
These bi-folding doors were built to last. We promise that these doors will never rot, fade, or deter in any other way over the years, providing a low maintenance option for you.
High quality bi-folding doors not only offer increased home security, they also offer increased home value. This means our bi-fold doors will increase the price of your home should you ever wish to sell.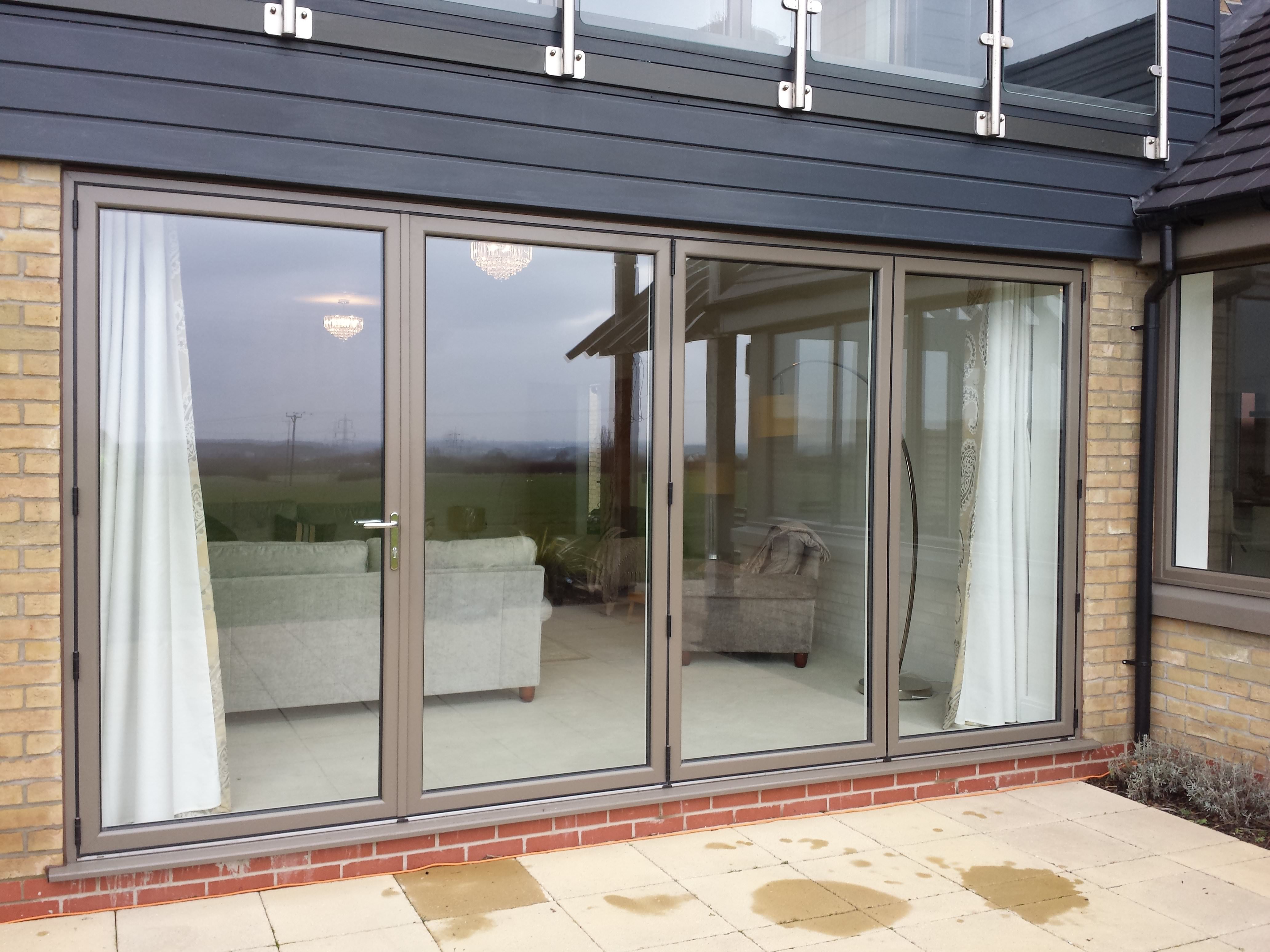 Thermally-Efficient Bi-Folding Doors
Our aluminium bi-folding doors are specially designed to offer exceptional thermal efficiency. To achieve this, they feature the latest innovations in energy efficient double glazing technology.
Thermally broken aluminium profiles harness heat energy so that it circulates cleverly around your living space, therefore next time you check your energy bills, you could notice significant saving due to reduced use of central heating.
An energy-saving glass is fitted to the aluminium profile which prevents cold air slipping in while keeping warm air where it will benefit you. Our doors also have inbuilt trickle vents to remove rain.
You may find that your property's EPC rating improves when you choose to install new double glazed doors.
Stylish Bi-Folding Doors Aesthetics
Our collection of bi-folding doors utilise innovative slimline profiles, which possess top of the range technology. They also offer configurable options of components which set our doors up in a league of their own.
We offer you the freedom to customise doors in any given colour you desire with a full RAL colour chart. These bi-fold doors will seamlessly create a synergy between home and door.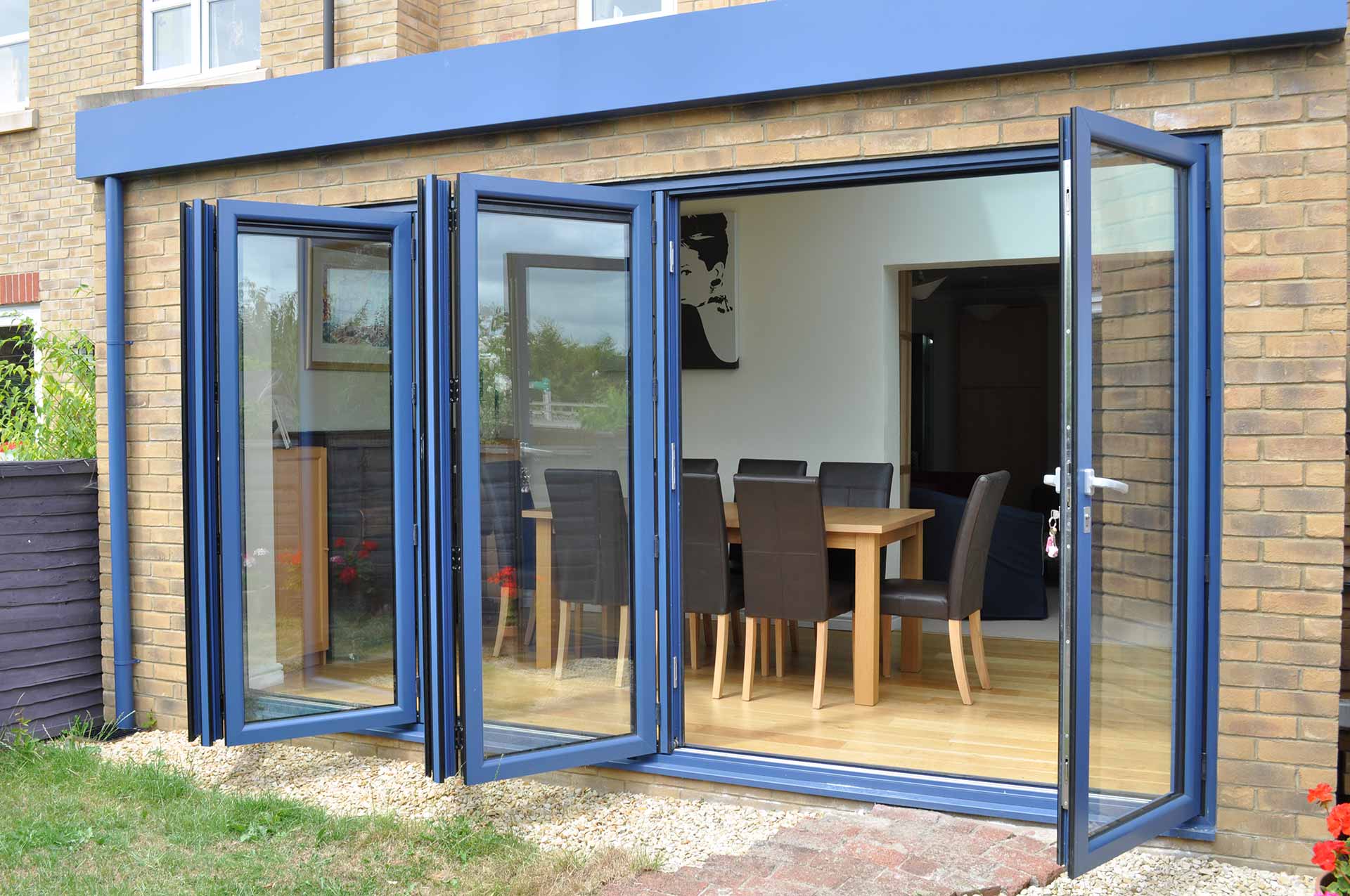 High-Performance Bi-Folding Doors
After all, a doors main purpose is to be opened and closed. We take the initiative on this and configure our doors with vast opening options, that can be opened outwards and inwards, from the centre, from left to right and at the end.
To further increase the capabilities of our bi-fold doors collection, we offer a very special low threshold option to be inclusive of disabled wheelchair users who may also like to use them.
These doors are precision engineered to offer optimal quality in performance that outshines every other option on the market now.  Even our variety of high-quality handles are outstanding and have a sleek design to match your door aesthetic.
Bi-Folding Doors Prices South London
If you would like to hear more about our bi-folding doors before you go ahead and buy we have a contact page where you may get in touch. We are an experienced, friendly unit who's happy to help.
Alternatively, you are able to receive an instant free quote at our online quoting engine, which provides a 'no obligation to buy' policy and extremely competitive prices!