Open Up Your Epsom Home with Aluminium Bi-Fold Doors
Aluminium bi-fold doors are fast becoming the must-have option for sliding doors in Epsom. These state of the art doors create a spectacular feature in your home, opening it up to the outdoors with a stunning wall of glass.
Our exceptional aluminium bi-fold doors naturally excel in all performance areas, making your home warmer and more secure than ever before.
Whether you are looking for a replacement for an existing sliding door, or you are looking for a brand new installation, our expert teams can install our aluminium bi-fold doors almost anywhere in your home.
Take a look at our handy guide to aluminium bi-folding doors in Epsom to learn more about the benefits and features you could enjoy.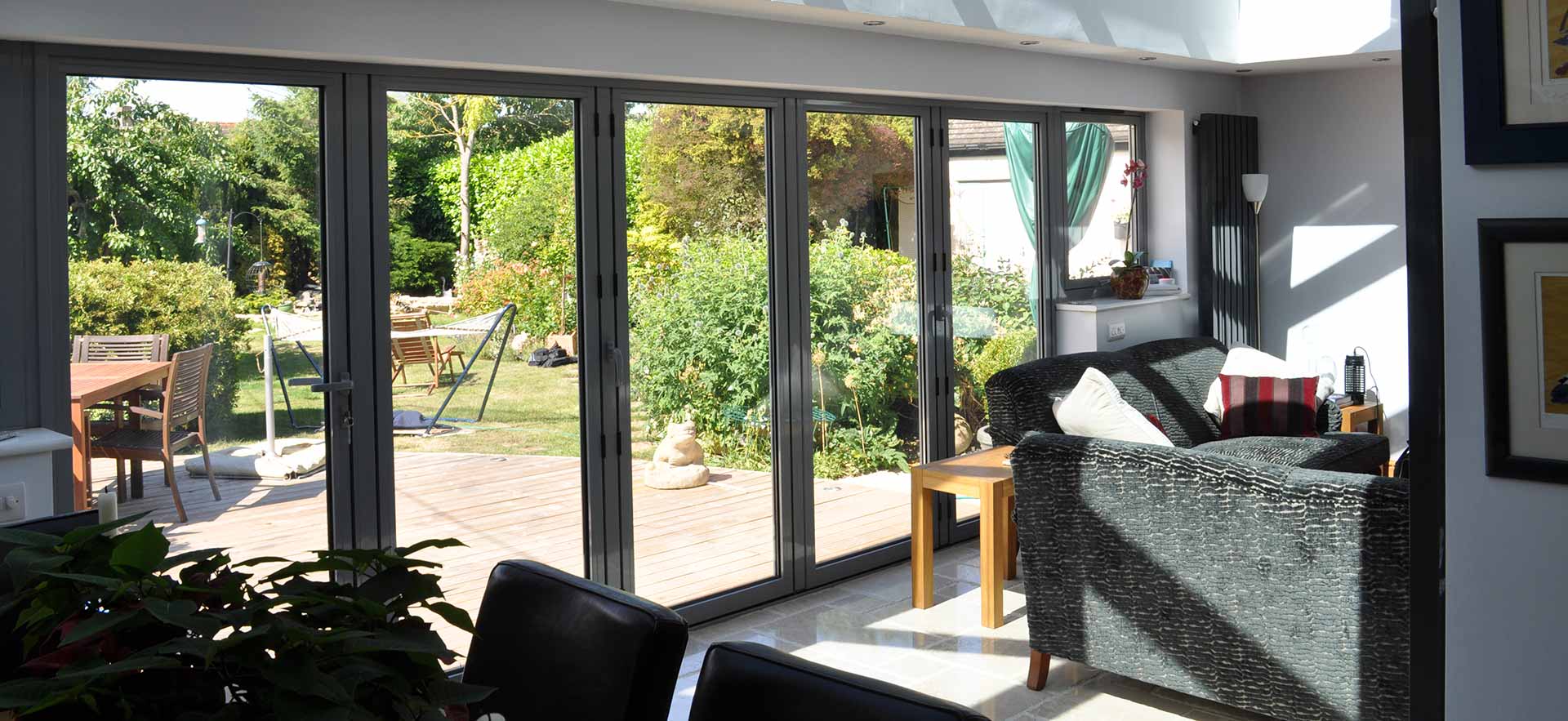 Make Your Home More Accessible with Aluminium Bi-Fold Doors
Aluminium bi-fold doors are a brilliant choice for a seamless connection between your home and garden. You can enjoy easy access to the outdoors, making these sliding doors the very best option for summer parties and gatherings.
In fact, our aluminium bi-fold doors go even further. With a choice of low thresholds and ramp options, these doors are completely accessible.
They are ideal for wheelchair users, people with mobility difficulties and even families with young children. Whatever your reason for needing an ultra low and robust threshold, these doors are a perfect choice.
Aluminium Bi-Fold Doors: Stunning Styles Tailored to You
We offer a selection of panel options, as well as a range of fold configurations, enabling you to create the most functional opening for your requirements.
You can choose from an extensive range of colour finishes, from bold and bright shades that will create an eye-catching feature, to country chic pastels for a stylish and charming look. Or opt for our traditional and subtle colours that create a classic aesthetic.
When you choose us for your installation, you will even be able to opt for dual colours, giving you the chance to have an inner frame that complements your décor and an outer frame colour that looks great on the outside of your home.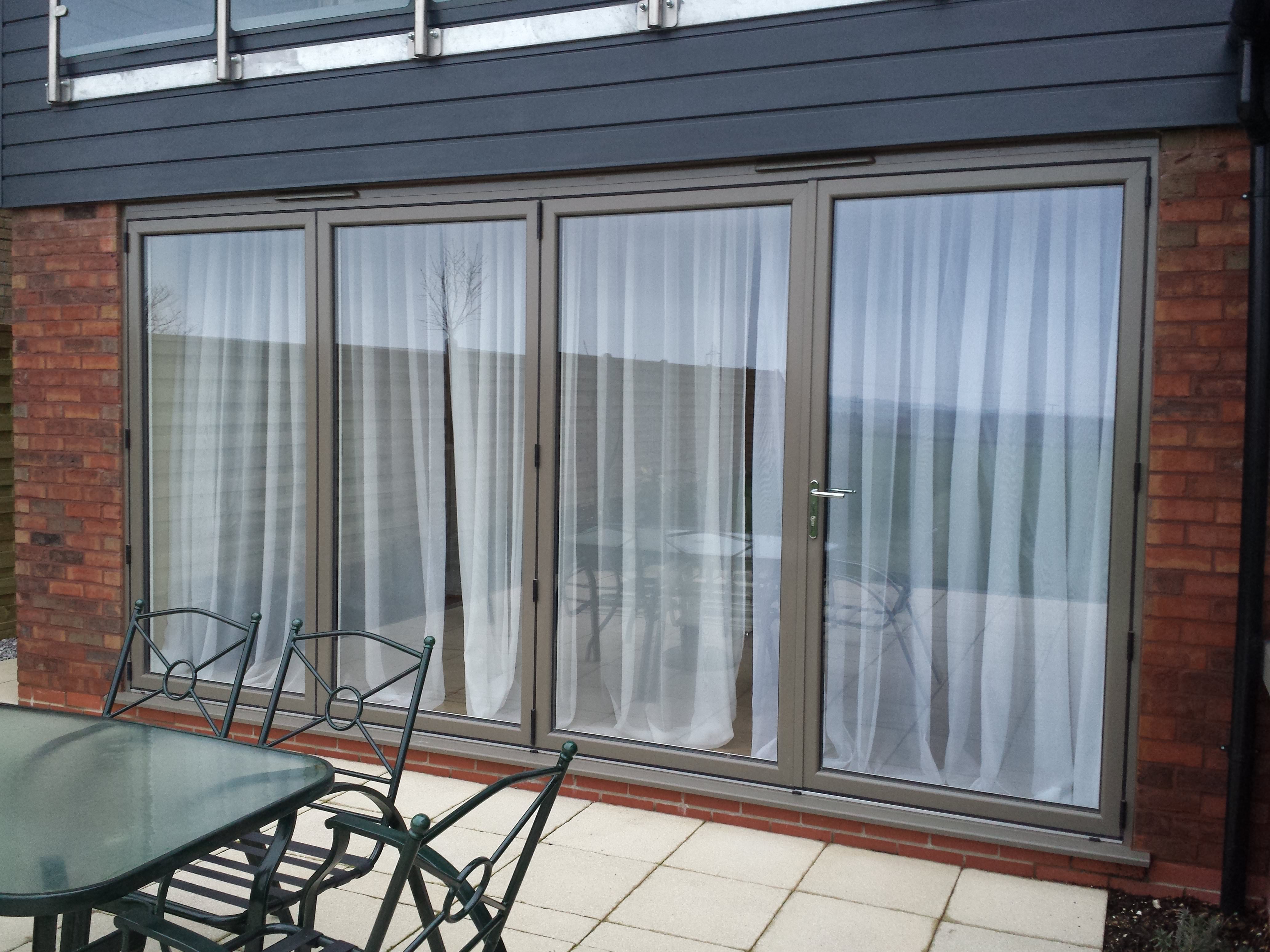 Impressive Security from Our Aluminium Bi-Fold Doors
The beauty of our aluminium double glazing home improvements is that the material is inherently secure. Aluminium creates frames that are so robust; they offer impressive home security.
We couple this inherent quality with the most advanced locking systems to create doors that provide outstanding security.You and your family will be safe from even the most determined potential intruders when you choose our aluminium bi-fold doors.
Energy Efficient Aluminium Bi-Fold Doors in Epsom
Aluminium is no longer inferior when it comes to thermal performance. In fact, our outstanding aluminium bi-fold doors have low U-values, confirming their incredible energy efficiency.
These bi-folding doors have a thermally broken profile which works to minimise heat transfer, so that warmth is trapped within your property, keeping it warmer for longer.
Of course, the great benefit of this is that with the heating lasting longer, you will use less of it and as such, save on your energy bills.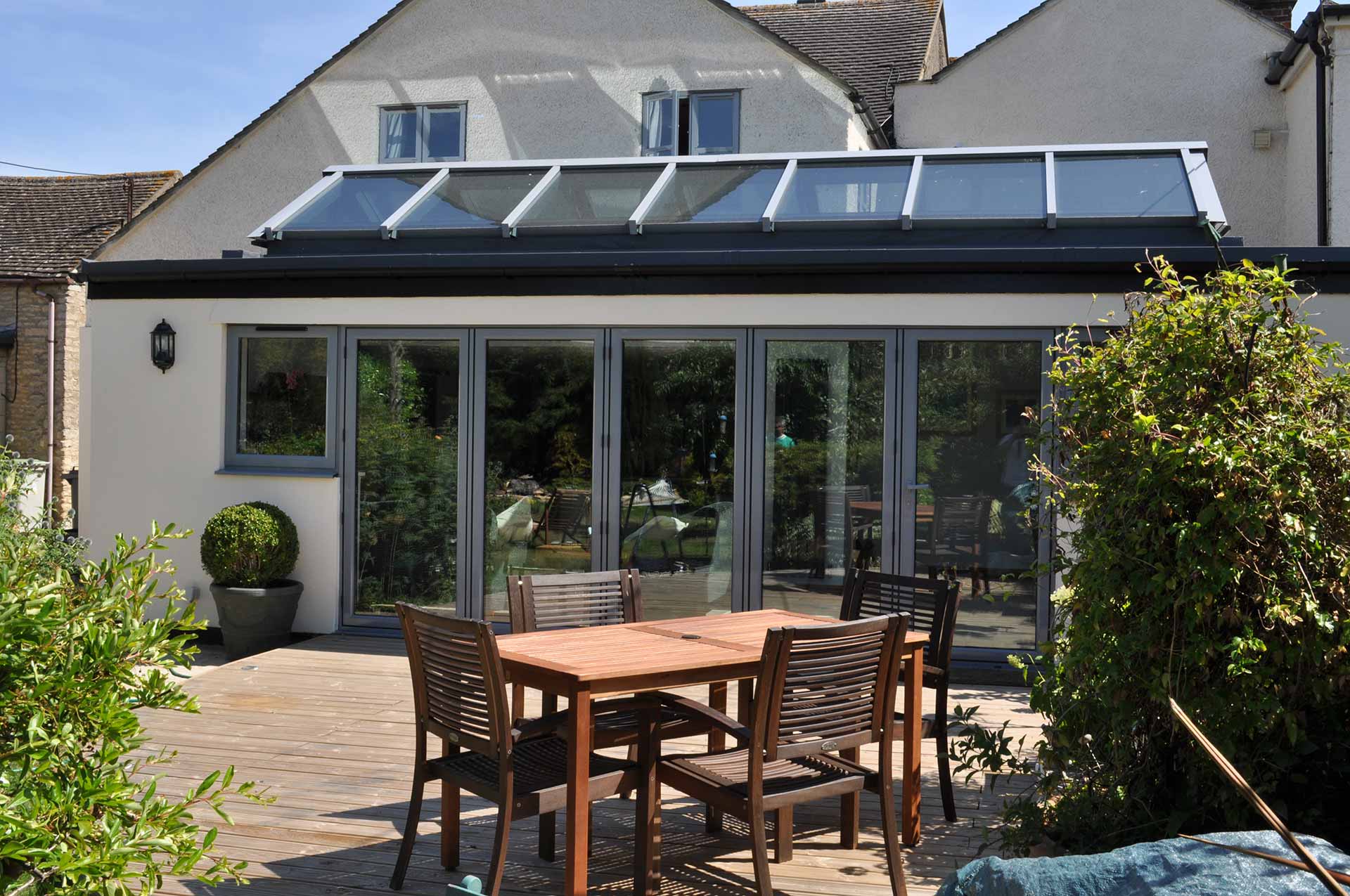 Low Maintenance and Durable Aluminium Bi-Fold Doors
You can expect the very best from our team. From your initial contact, we will give you honest and trustworthy advice, helping you to get the most from your home improvements.
We project manage every aspect of your double glazing installation, from the initial survey, through to the installation and beyond.
Our experts pride themselves on achieving perfection in all of their work, so your new aluminium bi-folding doors will be fitted to the highest standards.
These high quality double glazed doors are the optimum choice for long-term performance too. They come with a 10-year manufacturer's guarantee confirming that they will not split, rot or warp.
Aluminium Bi-Fold Doors Prices in Epsom
We offer competitive quotes to all our customers. Finding your personalised price is so easy. Just enter your choices into our online quoting engine and you will get a guide price in an instant.
Aluminium bi-fold doors prices are cost effective when it comes to your home improvements in Epsom. For more information, get in touch with our helpful team.