Bespoke Bi-Folding Doors London
At Wright Bi-Fold Co., we provide outstanding bi-folding doors throughout London, which creates a much roomier environment for your home while maintaining its character.
There is no longer any need for opening all the windows around the house, as our full opening, multi-configurable options for bi-fold doors create an airy environment for you to enjoy.
In Autumn, our thermally-efficient bi-folding doors shall also act to radiate the warmth around the house, so when it is cold you will not depend on your heating as much, saving you money on bills.
Whereas in the winter these doors shall not be by any means backing away from their duties. The multi-chambered profiles design continues to keep you warm, while the gaskets and glazing deflect the cold.
Our bi-folding doors are for all seasons, and for all styles of properties, so enquire now to see how much you could benefit from aluminium bi-folding doors.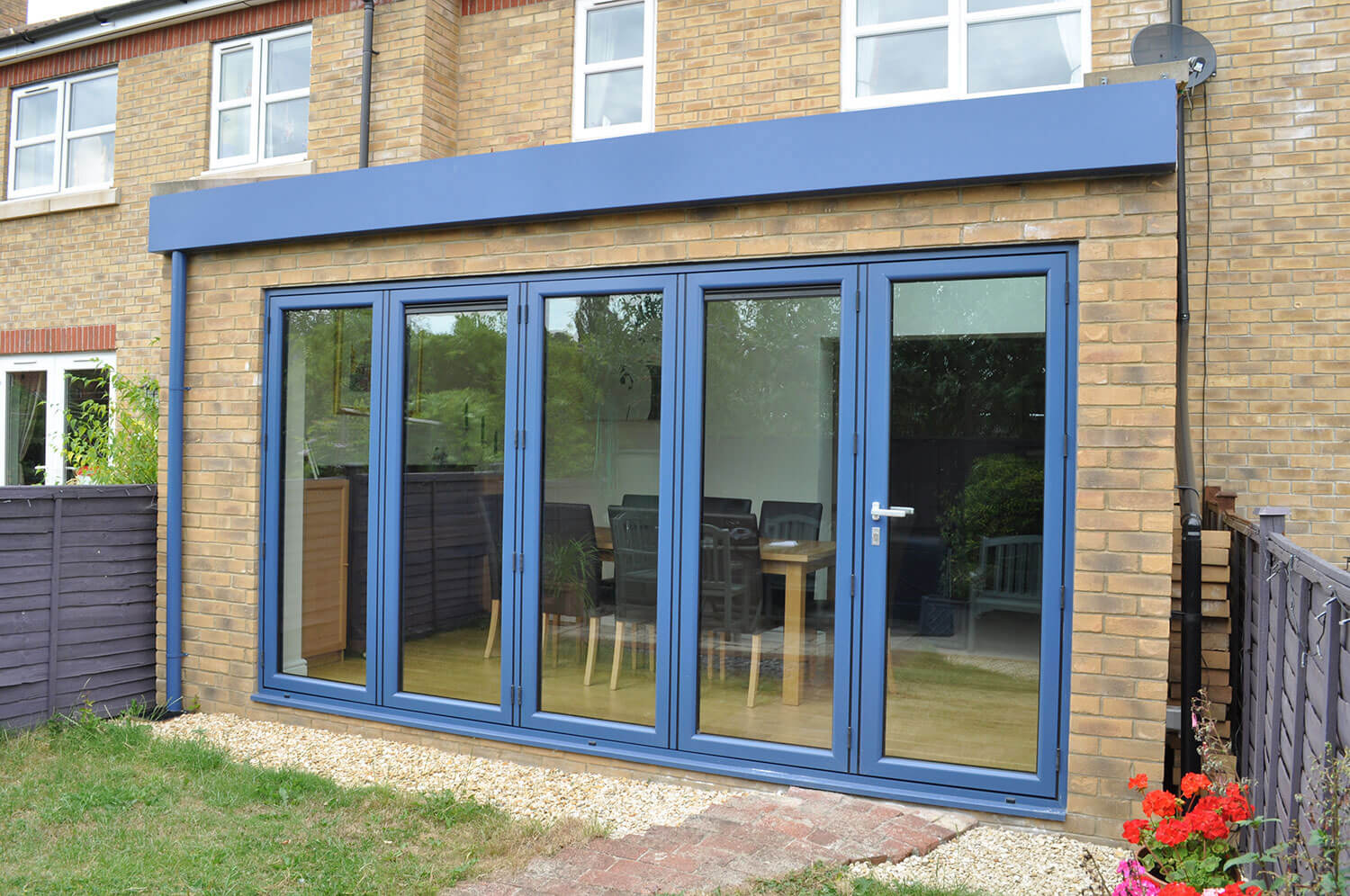 Contemporary Bi-Folding Doors Design
The manufacturing of the profile creates wider viewing through the glazing to experience an all new panorama of your garden. The transition between your home and this area becomes seamless, as you walk through our large doorways and step into the open atmosphere.
It makes an astonishing difference adding aluminium bi-folding doors to your London Home. There are things you can have done to suit your needs. Add low thresholds for disabled access, or have high-security locks fitted to provide even more resilience.
The great thing about our contemporary design is where it offers, as aforementioned, resilience yet require minimal maintenance. All our doors need is a damp cloth and the occasional polish to look good as new. Enjoy the benefits of having less housework to do with low maintenance aluminium bi-folding doors!
High-Quality, Innovative Bi-Folding doors
Our intelligently designed bi-folding doors have inbuilt trickle vents to eradicate the occurrence of water ingress completely. The excellent craftsmanship that has gone into our amazing aluminium bi-folding doors makes ours stand out from the rest.
The door itself incorporates beautiful aesthetics, sophisticated functionality, and optimally enhanced security for ultimate peace of mind at your London property.
These are high-grade aluminium doors, which are inherently strong. Our aluminium is a very low density, for subtle and easy installation, however perhaps, more importantly, it is one of the most sustainable materials of today.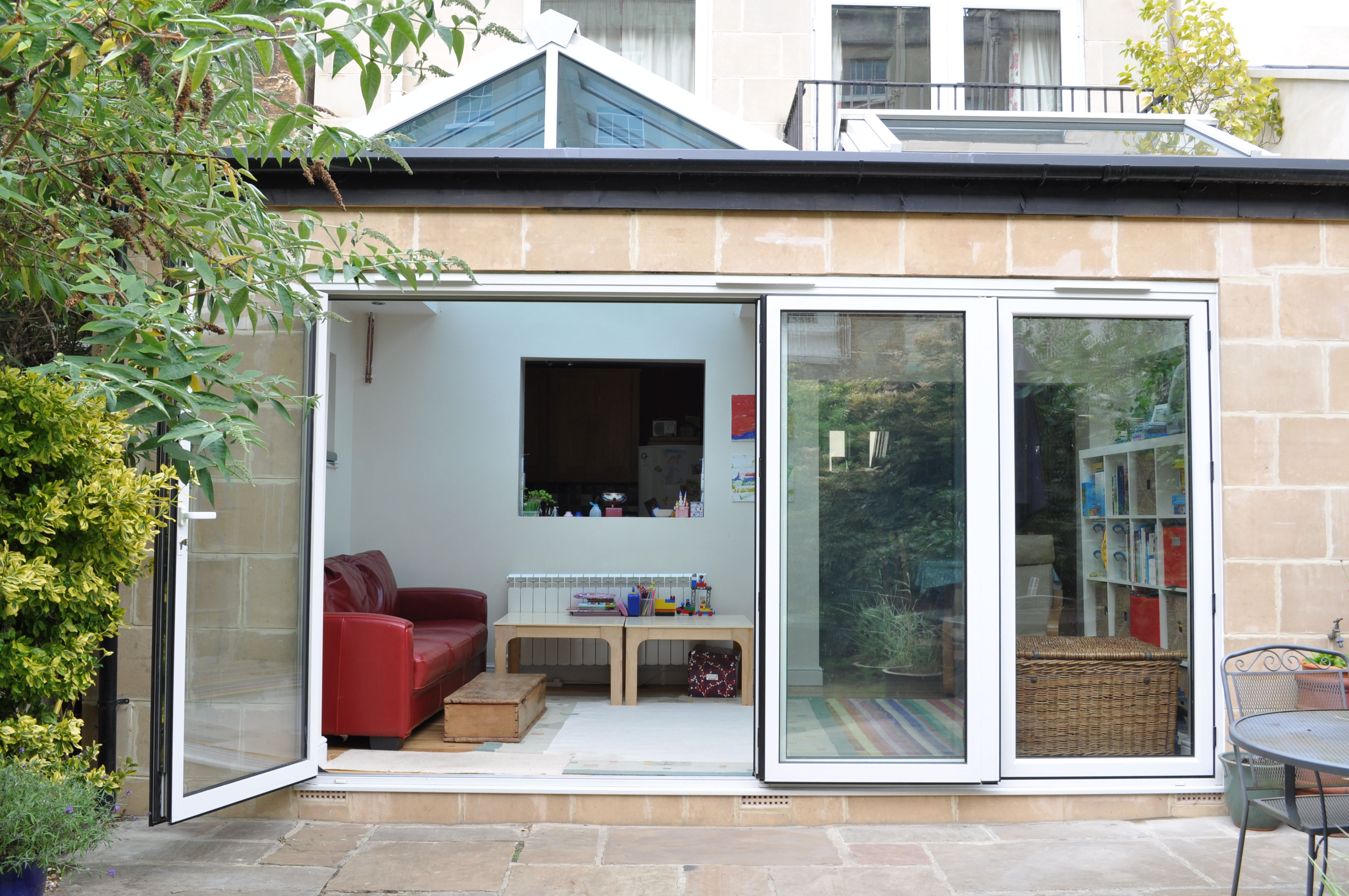 Thermally-Efficient Bi-Folding Doors
We fit energy-efficient glazing to all our bi-folding doors to minimise heat loss, which will contribute to a thermally-efficient home.
That is because where your home stays much warmer without the need for central heating, you are essentially saving significant money on your energy bills.
Next, the multi-chambered aluminium profile retains heat incredibly well, meanwhile the gaskets and rubber between act as a deterrent against the cold.
Stylish Bi-Folding Doors London
These doors shall look the part at your London property, and are already the most sought after option in your area!
They may be used to create a statement feature for your London home, or to provide a wall of glass that blends in tidily with the rest of the architecture.
There are some fantastic colour options you may choose to complement the style of your property. We offer several original colours and the entire RAL colour chart too.
Finish these off by choosing from our range of lovely handles, which offer robust functionality and great aesthetics. Our doors offer the best in function and form.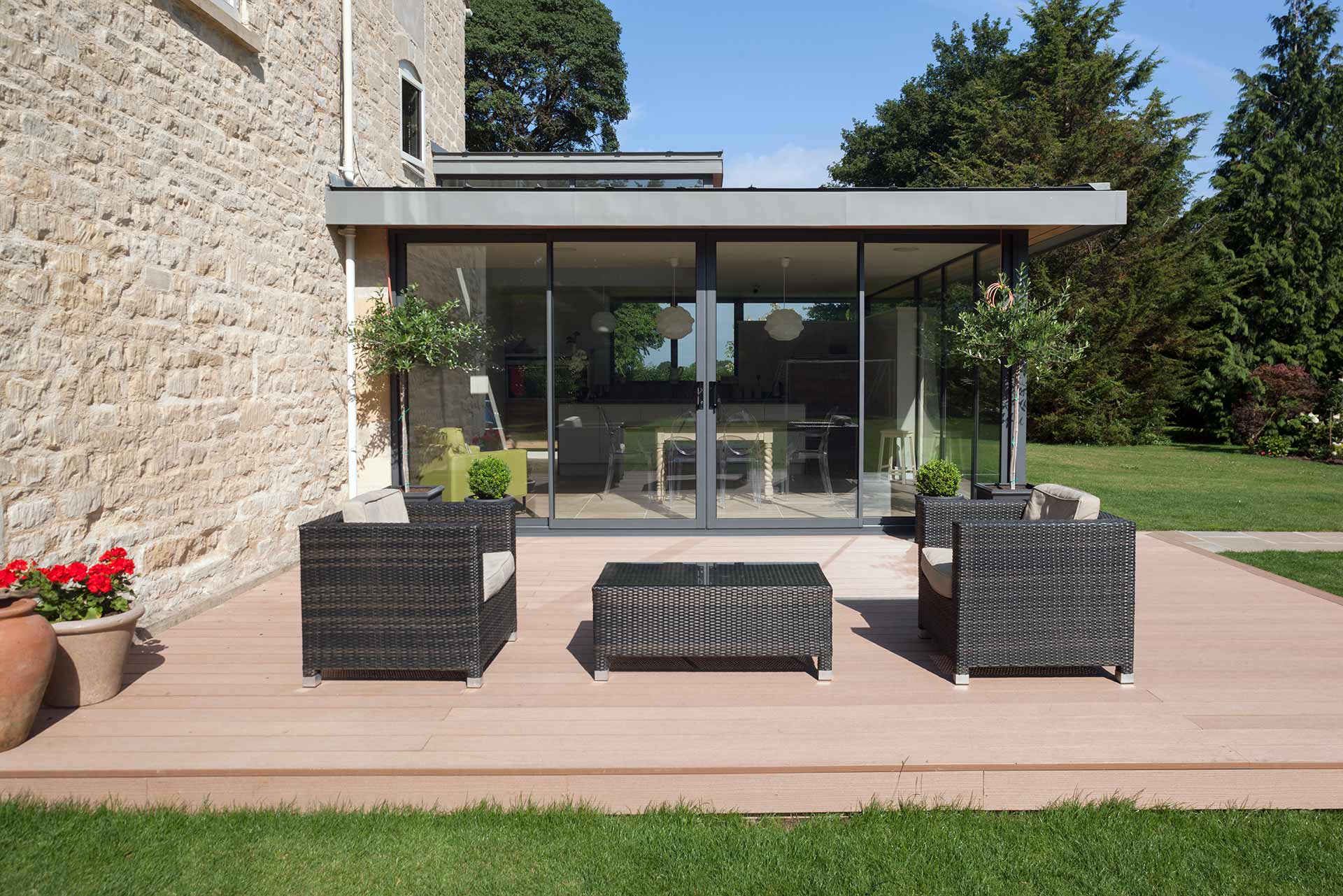 Bi-Folding Doors Prices
We would like to hear from you if there are any questions you have for us. Please contact us today, and one of our experienced and friendly team will be on hand to help you with them right away.
Alternatively, if you would like to know about our competitive prices on bi-folding doors, then please visit our online quoting engine where you may obtain a free, personalised quote in no time!