Smart Sliding Doors Croydon
If you would like to blur the line between your garden and your Croydon home, look no further than our beautiful sliding doors. Featuring the finest in engineering from Smart Architectural Aluminium, these sliding doors deliver the best performance possible across the board. Hosting incredible durability, thermal efficiency and security, these doors will be a great asset to any Croydon property. These doors are fully customisable and come in a beautiful range of colours to suit the most modern and the most traditional homes.
A beautifully aesthetically pleasing choice, our sliding doors are an incredible way to create a fluid transition between your Croydon home and your garden. They let in a huge amount of natural light due to their slim sightlines, and the wide open space they provide when opened. This natural light helps to create the illusion of space within your home and tastefully illuminates your furnishings.
Professional Installation
Wright Bi-Fold Co has been operating out of South London since 2010, providing incredible customer service for the past seven years. A friendly, family run business, we will handle the design, supply and installation of your beautiful new sliding doors. All you need to do is sit back, relax and enjoy your superb new doors.
Discover more about our tasteful range of sliding doors in Croydon during this useful guide.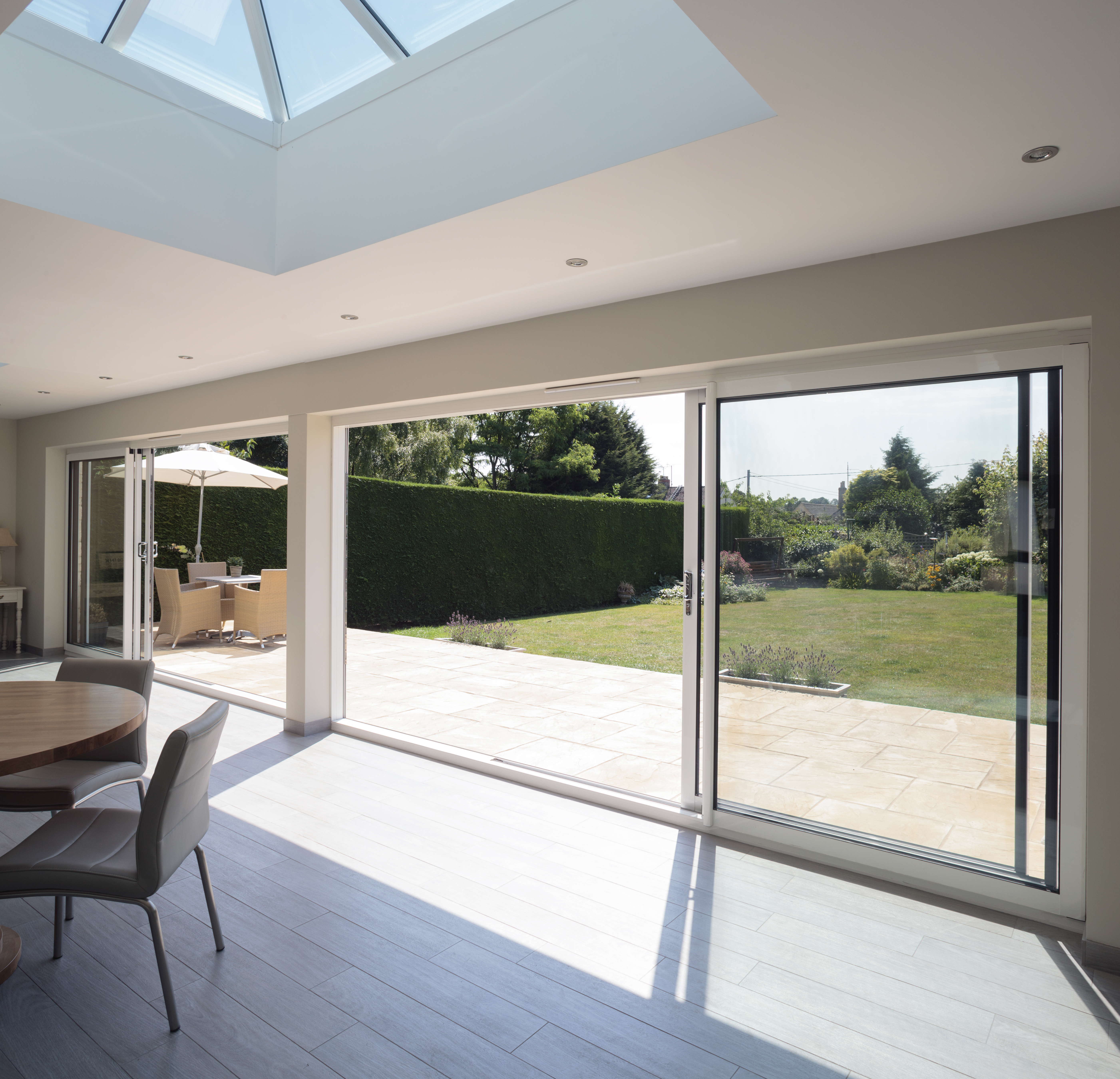 Performance Sliding Doors Croydon
Our sliding doors feature incredible, innovative double glazing designs to deliver outstanding performance for years to come. Incredibly durable, our aluminium fittings will last for decades rather than years. Featuring an incredible strengthened stainless steel rollerball system, our sliding doors will continue to slide smoothly and easily year after year. It is truly a hassle free door, it only takes a light push to open.
We offer a variety of threshold options, including extremely low thresholds and ramps. This means your sliding doors will be accessible for everyone. Our doors have met the Building Regulations for accessibilities, which means they provide easier accessibility for people in wheelchairs, people with restricted mobility, and even people with pushchairs.
Thermally Efficient Sliding Doors Croydon
We work closely with Smart to deliver and install their beautiful Visofold range. These sliding doors feature a polyamide thermal break to enhance their thermal efficiency. They have very low U-Values and feature EPDM high quality gaskets and weather brushes to attain tough thermal performance and weather proofing.
This means our Croydon sliding doors are not only cost-efficient but will save you money in the long term. A thermally efficient home means you don't need to use your heating as much or as often to attain a warm and comfortable home. You will save money on the running costs of your home and reduce your carbon emissions. Let our sliding doors keep you comfortable this winter and make your home eco-friendlier.
Should you ever wish to sell your home, the advanced EPC rating that comes from having terrific thermal efficiency will mean you are likely to sell your house a lot quicker, and for more money. Potential buyers relish the opportunity to buy a house that they won't need lengthy renovations before they move in.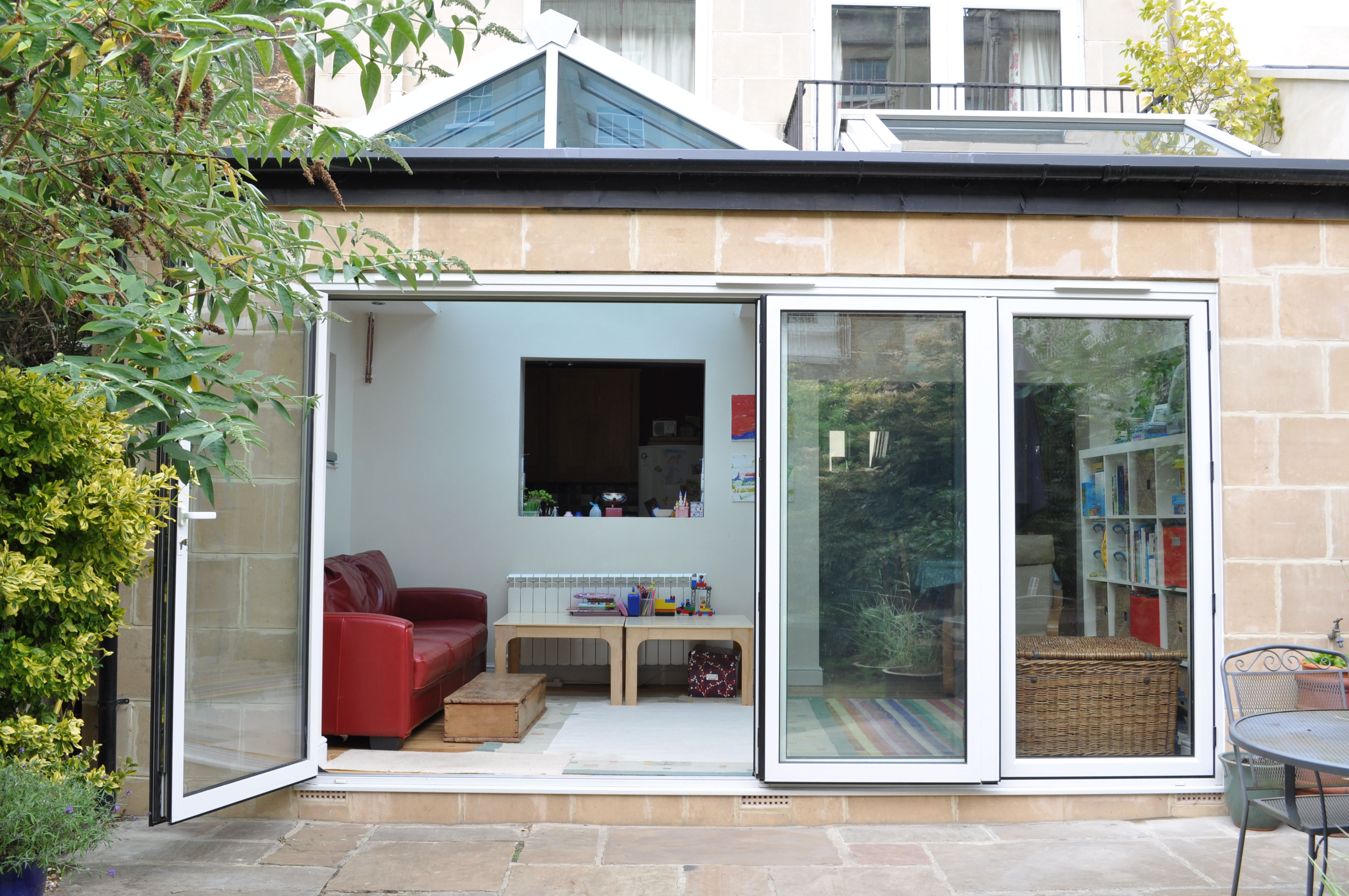 Secure Sliding Doors Croydon
Wright Bi-Fold Co is dedicated to optimising the security of your Croydon home. Our sliding doors are made from strong and hardy aluminium, and will not break or bend even under prolonged physical attack, working as a fantastic burglary deterrent. Almost impenetrable, aluminium is the top material for exterior double glazing.
We further secure our Croydon doors through the addition of multi-point locking mechanisms on main opening sashes, as well as shoot-bolt locking on all flying mullions. This adds yet another layer of security to your home. Sit back and enjoy the peace of mind that comes with knowing that your house is completely secure and your family and belongings are safe.
Sliding Doors Croydon Prices
If you would like to find out more about our beautiful range of doors in Croydon, please do not hesitate to get in touch with our friendly and experienced team who are available to answer any questions you might have about sliding doors or another product, and provide you with as much further information as you require.
Alternatively, if you would prefer a free quote, please use our online quoting engine. We will have a quote for you within minutes, with an extremely competitive price, tailored to your exact specifications. When you use our instant quoting service, you are under no commitment to buy!